Student Organizations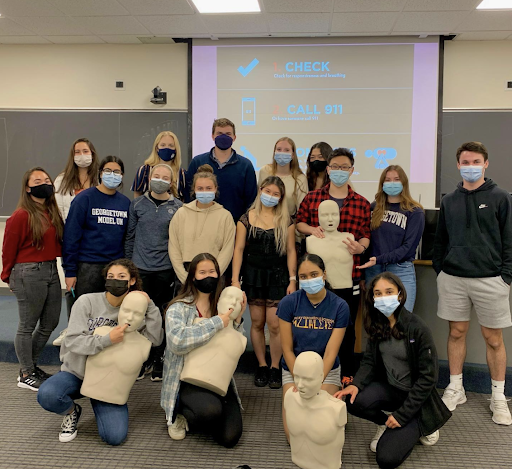 CSJ Student Organizations
The Center for Social Justice grants access to benefits to over 40 student organizations that work in the Washington, DC, national, and global communities. These organizations are diverse in mission, ranging from tutoring and mentoring DC youth on a weekly basis, to organizing large-scale awareness campaigns on GU's campus.
View the list of student organizations.
Resources for Current CSJ Student Organizations
Through CSJ's Advisory Board for Student Organizations (ABSO), student organizations have access to many benefits. Learn details and more information.
Learn more about resources on building an organization.
Learn about the full description of access to benefits for student organizations.
Starting a New CSJ Student Organization
If you want to start a new student organization with a social justice mission, then CSJ is the place for you! At the beginning of each semester there is a call for new student organizations. Please look for emails about this process, and how you can complete the required application to enter the New Club Development process.
If you would like your organization to be a part of CSJ ABSO and be granted access to benefits, learn the criteria that your organization must meet in order to be accepted.
For questions or more information about New Club Development under CSJ ABSO, email csjabso@georgetown.edu.
Resources for Community Members
If you are a community member interested in learning more about a CSJ student organization, see a list of current organizations. If you have additional questions, would like more information about a specific organization, or are interested in partnering with a current or new student organization, contact the Advisory Board of Student Organizations at csjabso@georgetown.edu.
Learn more about the Advisory Board of Student Organizations
Learn more about CSJ ABSO and how student organizations are supported.