Summer Immigrant Rights and Advocacy (SIRA) Program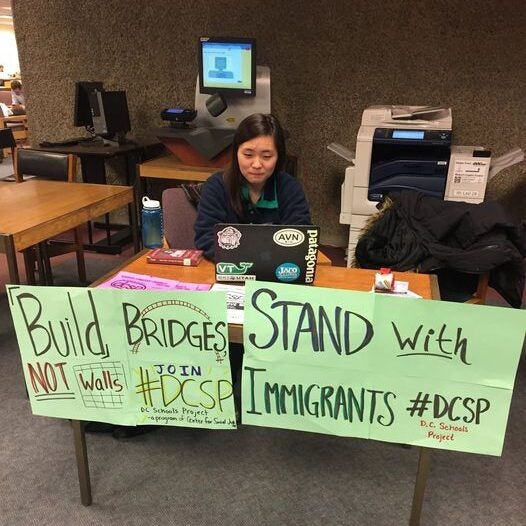 In partnership with local/grassroots migrant justice organizations, summer interns will be working with im/migrant families on issues related to education and im/migrant justice advocacy. The interns may also be providing both direct services and support including but not limited to ELL tutoring for children and families, supporting summer youth programming, or other programming as necessary and requested by community partners. Time commitment is approximately ~30 to 35 hours/week.
Minimum requirements: 
Advanced/Bilingual Spanish fluency
Exposure/experience with issues of im/migration 
Demonstrated interest in learning about intersections of race, class, immigration, and education  
Demonstrated interest in working with immigrant communities 
Flexibility and initiative — we will be centering community needs and voices which may require adapting and readjusting how we respond to those needs.  
Applications are accepted on a rolling basis, and priority consideration is given to applications received by April 17, 2023. All students are encouraged to apply for this opportunity regardless of immigration status. Summer housing and a summer meal plan are available with SIRA positions. FWS and volunteer positions available for all students. Summer awards provided for a limited number of positions. Contact CSJ Assistant Director for Immigrant Justice Initiatives, Jessica Lee, at jessica.lee@georgetown.edu with questions.