DC STEM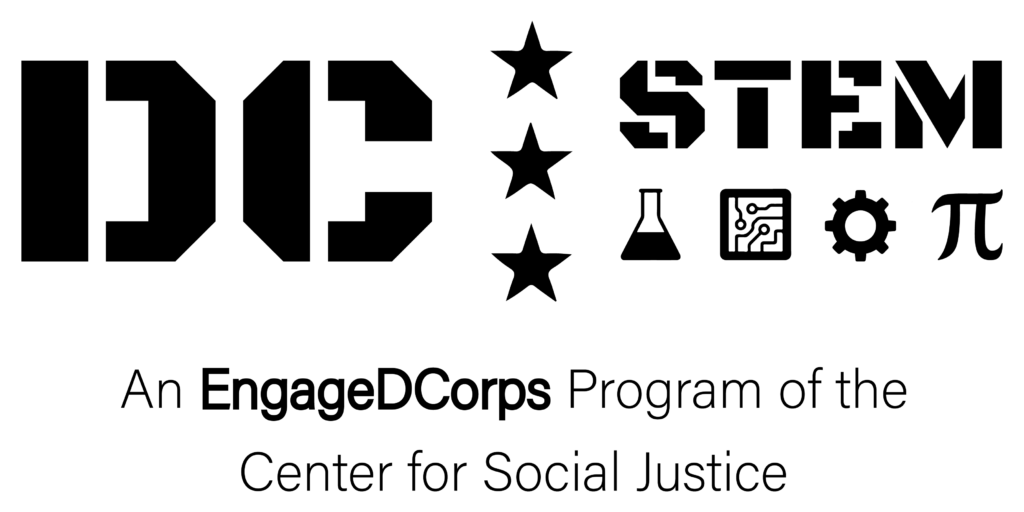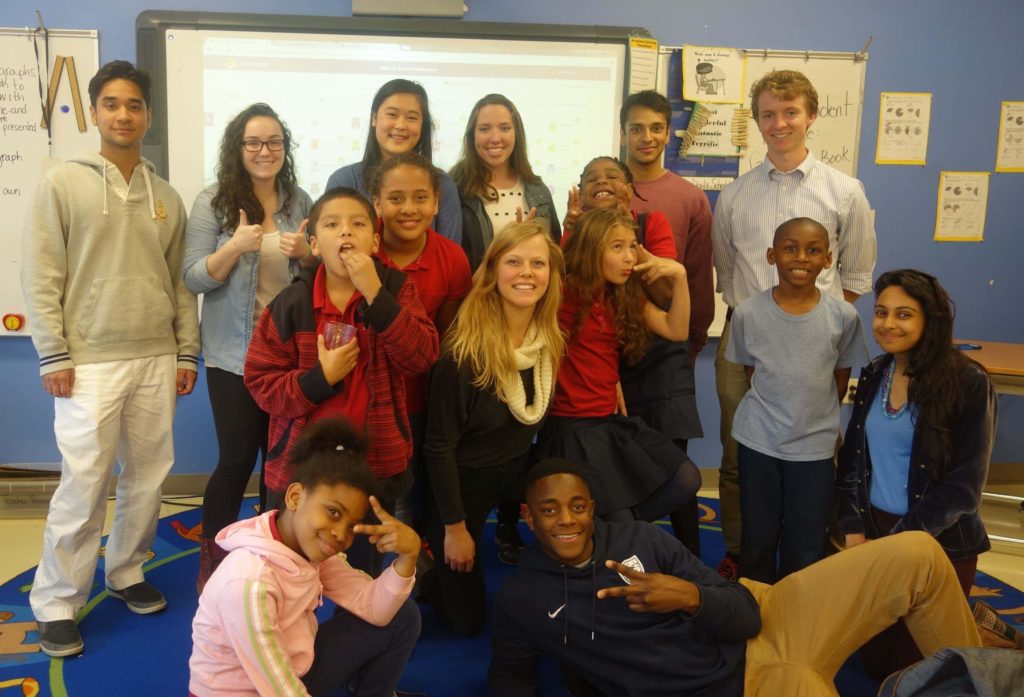 Program History
DC STEM is a project-based science enrichment program for 3rd-5th grade students at Plummer Elementary School in DC's Ward 7. The program began in January 2015 and aims to increase students' interest in and engagement with STEM topics, expand students' awareness of STEM careers, and improve students' academic performance in science and math coursework. The program provides STEM tutoring, project-based engagement, field trips, college and career programming, and connections with GU STEM faculty and programs.
Our Model
GU Tutors with the DC STEM program are responsible for leading science, mathematics, engineering and technology explorations for up to four elementary school children in collaboration with a fellow Georgetown University student tutor. The curriculum is based off the Next Generation Science Standards (NGSS). This platform focuses on encouraging students to ask questions, plan investigations, analyze, model building, mathematical and computational thinking, and effectively communicate information/results. 
Opportunities to Get Involved
Georgetown University Students
Tutors commit to tutor twice a week on a M/W and T/TH schedule. Each session requires roughly three hours, including van transportation to and from site. Tutors are matched with small groups based on the tutor's experience, as well as program and community needs. No STEM background or prior teaching or tutoring experience is required.
In addition to time spent at site, tutors are responsible for attending workshops on campus throughout the semester to better hone their tutoring/mentoring skills, as well as deepen their understanding of the social context in which the program operates. Given the benefits of a consistent mentoring relationship, tutors must commit to at least one full semester.
Principal Duties and Responsibilities
To lead a small group of students in science and engineering investigations in collaboration with another Georgetown University student tutor
To participate in a weekly tutor meeting to review the upcoming lesson plans
To attend a minimum of three CSJ workshops or Education Week events
To attend scheduled field trips, science expos, and campus visits with your tutees
To serve as a liasion between the director, stem department faculty, parents and students
School and Community Partners
If you are interested in a partnership with DC STEM or have any additional questions about the program, contact CSJ Assistant Director for Educational Equity, Nicole Reeder, at stemafterschool@georgetown.edu.
Caregivers and Families
If you are interested in signing up your Plummer or Smothers Elementary School student for DC STEM or have any questions about the program, please contact CSJ Assistant Director for Educational Equity, Nicole Reeder, at stemafterschool@georgetown.edu.
The DC STEM Program falls under Georgetown University's Protection of Minors policy.