Alternative Breaks Program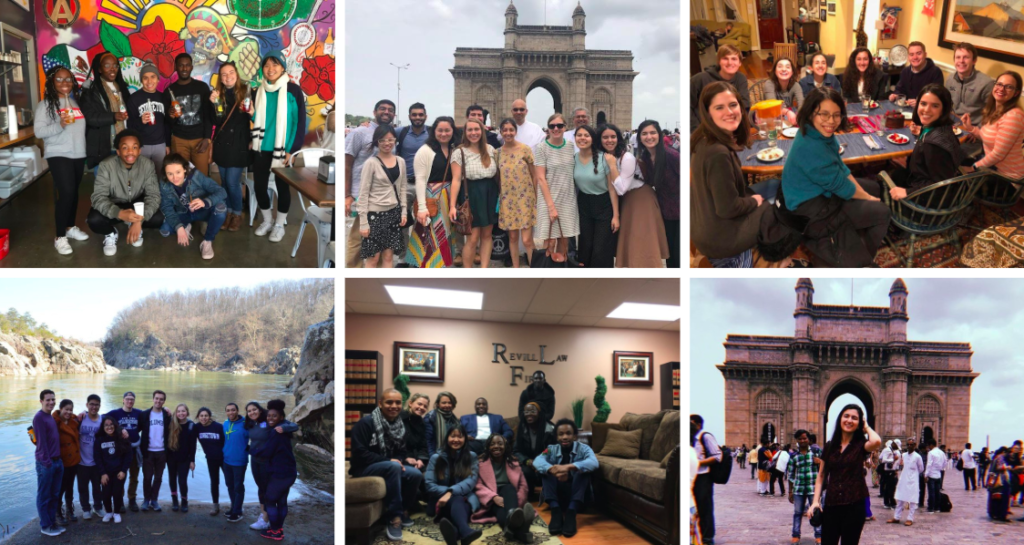 Welcome!
At ABP, we believe that everyone has a role to play in building a more just world. We believe this work is urgent. And we believe that the work of "immersion" extends far beyond "travel."
We are committed to creating immersion experiences rooted in solidarity during this challenging time. To read more about how we are navigating immersion in the context of a pandemic, please read our COVID-19 page. To read more about our response to racial injustice, please read our statement and refer to CSJ's Black Lives Matter page for resources.
Mission
The Alternative Breaks Program (ABP) brings together Georgetown community members in order to foster intersectional solidarity and inspire lasting commitments to service and social justice. ABP trips engage with diverse and vibrant communities through direct service, immersion, and reflection in a substance-free environment. By creating a space for sustained dialogue and action, ABP strives to build long-term relationships with community partners and bring the experience home.
Program Overview
The ABP traces its rich history back to 1975, when a group of Georgetown students elected to spend their spring break in Appalachia. Since its founding, ABP has expanded to connect Georgetown students, faculty, and staff to over fifty different domestic and international communities. Currently, ABP supports 18 immersion experiences that examine a diverse set of intersecting social justice issues ranging from poverty to prison reform.
Each immersion experience consists of three phases:
Pre-trip: context and education
Trip: immersion on site during the Alternative Break, meeting with community partners; experience and reflection
Post-trip: reflection, action, and evaluation
Model
In order to achieve its mission, ABP has five ABPillars:
Justice immersion
Solidarity
Community building
Reflection
Substance-free fun
And five primary Best Practices:
Ask Why
Be Present
Challenge Your Perspective
Be Comfortable Being Uncomfortable
Bring It Home
These practices are used throughout ABP – during pre-trip activities, the week of spring break, post-trip activities – and beyond.
Connect to our community through social media
For more information and to join the ABP community, like the ABP Facebook page and follow us on Instagram.