After School Kids Program (ASK)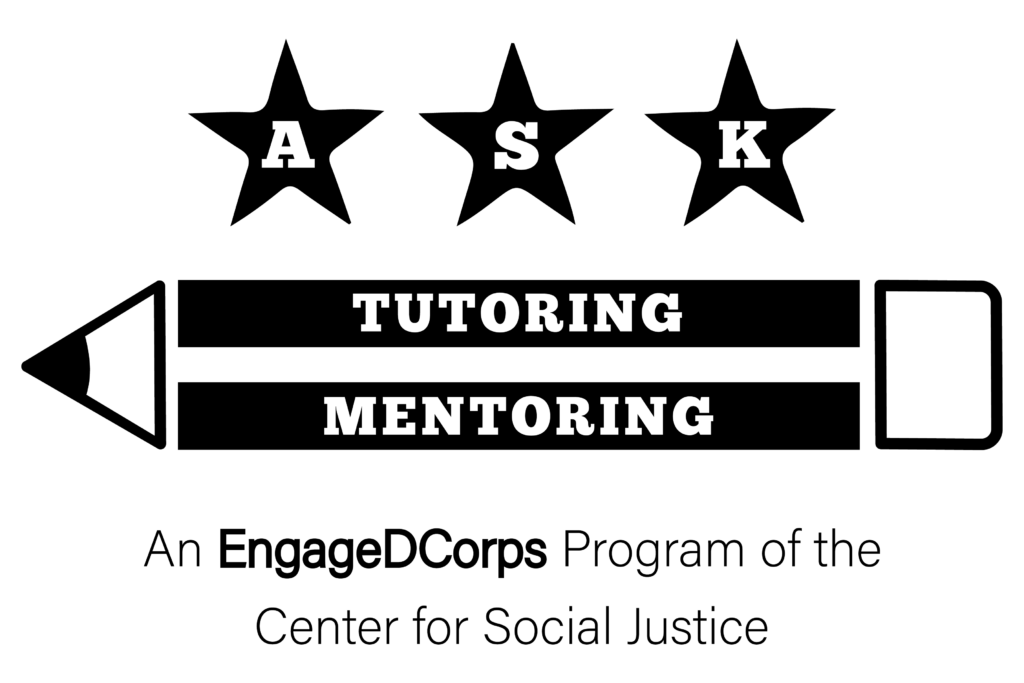 To get started now, complete the sign-up form and begin the clearance process.
Stay Connected! Follow us on Instagram.
The After School Kids (ASK) Program serves at-potential teens in the DC metropolitan area who are making positive strides in their lives and striving to be catalysts for change in their communities. Our youth are adversely impacted by the cradle-to-prison pipeline and may experience obstacles to obtaining their high school diploma, exploring careers, or advancing their postsecondary education. It is not uncommon for our youth to experience chronic trauma exposure, involvement in the court system, and to be over-aged and under-credited. Despite obstacles, our youth envision a brighter future through education, social action, and wellness. ASK provides programming and support to help them realize and live out their vision through culturally responsive mentoring and tutoring practices with a social justice lens and a specific focus on youth justice, with the goal of disrupting the school-to-prison pipeline.
To support the resiliency of our youth, the ASK Program:
utilizes a near-peer model, which pairs Georgetown University undergraduate students as tutors and mentors for our youth;
provides exposure to the college experience, as programing is regularly offered on-campus;
provides personalized, one-to-one academic tutoring, homework help, and standardized test preparation for GED and ACT/SAT;
promotes lifelong-learning and the links among education, earning potential, and self-sufficiency, as well as the skills and behaviors needed to be achieve such success;
provides socio-emotional learning skills and activities; and
supports social-justice education and our youth's critical analysis of how they can contribute to a more just world.
Current Programming
Tutoring
Our tutoring program supports our youth with their academic work and long-term educational goals. Youth attend tutoring 1-2 times per week and work one-to-one with their Georgetown tutors. In addition to improving academic performance, emphasis is placed on socioemotional learning and the importance of educational attainment. Our tutors work with youth across subject areas and educational levels, ranging from middle school to college. Hoyas can serve in one of three different tutoring programs in the community at the DYRS Achievement Center and the Social Justice School: Monday/Wednesday and Tuesday/Thursdays.
History
The ASK Program was created in 1987 when juvenile probation officers and the Honorable Justice Ricardo Urbina, then presiding judge of the Family Branch of the DC Superior Court, approached Georgetown University's Father Harold Bradley, SJ seeking mentors for adjudicated youth. ASK's first tutor was Dr. Daniel Porterfield (C '83), who eventually became Georgetown University's Senior Vice President for Strategic Development, then became the President of Franklin and Marshall College, and now serves as the President and CEO of the Aspen Institute. Under Dr. Porterfield's direction, the ASK Program sought to empower adjudicated youth in the District of Columbia to make positive changes in their lives by challenging them with new learning opportunities and teaching them the necessary skills to successfully meet those challenges.
To learn more about the ASK Program and how to get involved, email askprogram@georgetown.edu.
The After School Kids Program falls under Georgetown University's Protection of Minors policy.