Legacy of a Dream Internship Program

Our Model
The Fall 2023 semester is the fourth semester of this new program through which Georgetown University undergraduate students can intern with DC-based community organizations whose leaders have been recognized by the University's annual John Thompson, Jr. Legacy of a Dream Award. This program accepts Federal-Work Study (FWS) eligible undergraduates from both the Hilltop Campus for placements of 6-8 hours/week and from the Capitol Applied Learning Lab (the CALL) for placements of 15-20 hours/week.
When supporting a Legacy of a Dream (LoaD) Awardee Organization, LoaD Interns use their skills, time, energy, and capacities to support organization as needed and requested. While actual duties vary with each agency placement, the goal is for each Hoya to contribute to the agency's capacity with their contributions, support, and learning. LoaD interns are expected to be excellent representatives to Georgetown's commitment to social justice and follow all Student Conduct policies, both on and off campus. Specific position descriptions from participating organizations and their modality (virtual, hybrid, in-person) are in the interest form linked below.
Opportunities to Get Involved in Fall 2023
Undergraduate Hoyas on the Hilltop
Check out the position descriptions for LoaD internships for the Fall 2023. Express your interest on this Google sign up form. There is a priority deadline of Monday, August 14, 2023.
The application asks students for their preference in placement and their skills. The LoaD committee will make the decisions about placements based on a LoaD agency's needs and the student's availability and capacities. Students may be contacted for a conversation/interview. LoaD interns are eligible for transportation support from the Center for Social Justice.
In order to consistently and thoughtfully reflect on their experience, LoaD interns are registered for and expected to complete UNXD 130 Social Action, a Fall 2023 1-credit, pass/fail, online, asynchronous course rooted in community and reflection. A LoaD intern must apply their Federal Work Study allocation to their internship.
Undergraduate Hoyas at the Capitol Applied Learning Lab (the CALL)
Hoyas enrolled at the CALL are invited to apply to the LoaD internship to fulfill their internship requirements for Fall 2023. LoaD interns at the CALL are expected to work approximately 15-20 hrs/wk, and are eligible to apply their Federal Work Study awards to the role. Position descriptions are available here. Express your interest on this Google sign up form.
Placement decisions will be made based on a LoaD agency's needs and the student's availability and capacities. Students may be contacted for a conversation/interview. CALL students can direct questions directly to Melissa Bernard at the CALL. 
Legacy of a Dream Awardees
The Legacy of a Dream Internship Program serves as an alignment of several existing Georgetown resources and needs. This Program will: strengthen the John Thompson Jr. Legacy of a Dream (LoaD) Award by supporting Legacy awardee organizations with talented Georgetown students who are committed to social justice work; create a pipeline of work opportunities for Georgetown at highly vetted, impactful and mission-aligned DC non-profit organizations; and leverage available Federal Work Study (FWS) awards to support Legacy awardees in front-line service work that embodies the spirit of Hoyas for Others.
The LoaD organization is responsible for training and supervising each FWS student employee's activities, and ensuring that work is performed in a satisfactory manner. During periods of regular academic enrollment, it is recommended that a FWS student work 6-8 hours per week; if consistent, this amount of time should allow the student to exhaust their FWS award by the end of the academic year. Students should not work during semesterly study days and final exam periods. During vacation breaks when classes are not in session, students may work up to 40 hours in that week. FWS student employees are paid on an hourly rate basis for actual hours worked. Students may not be paid for any time spent traveling to or from the work site.
Contact Information
If you have questions about the Legacy of a Dream Internship Program, please contact CSJ's Executive Director, Dr. Andria Wisler, at akw28 AT georgetown.edu.
Student Testimonials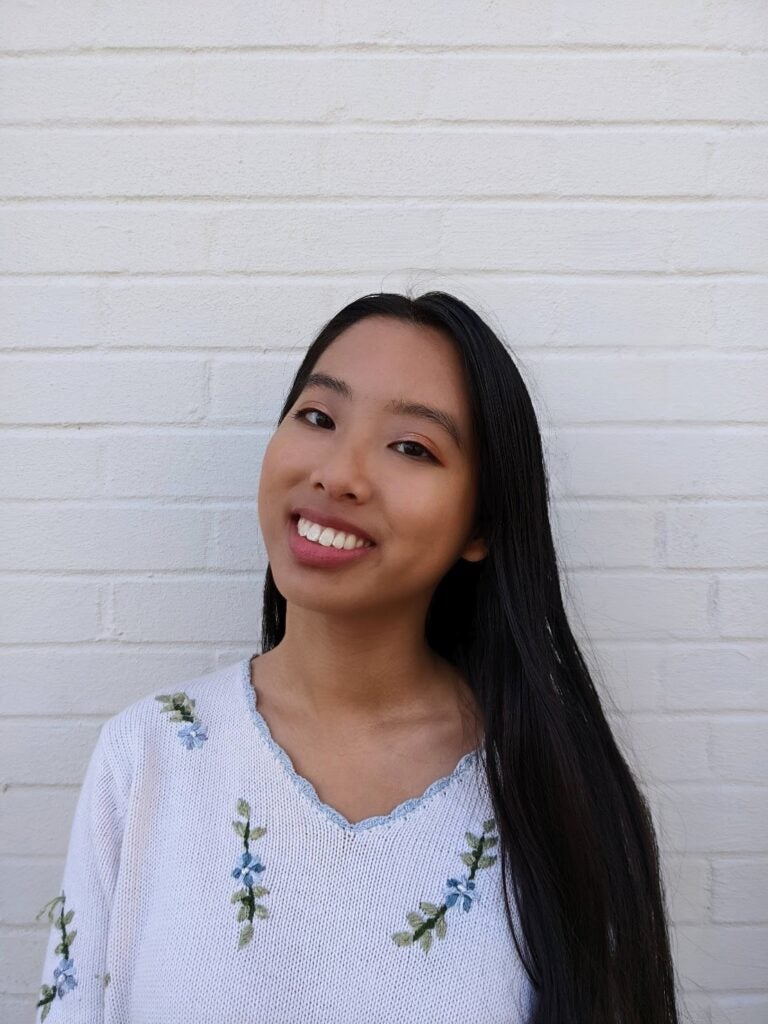 Rachel Tao (C'25), Academy of Hope
As a LoaD Intern….
I supported Academy of Hope's efforts to improve economic equity in DC through adult education. I completed weekly administrative tasks to help maintain volunteer engagement and recruitment. I updated the organization's digital fundraising and social media strategy, and made recommendations for attracting donors.
3 Skills I learned….
written communication; how to interview others; how to build social justice campaigns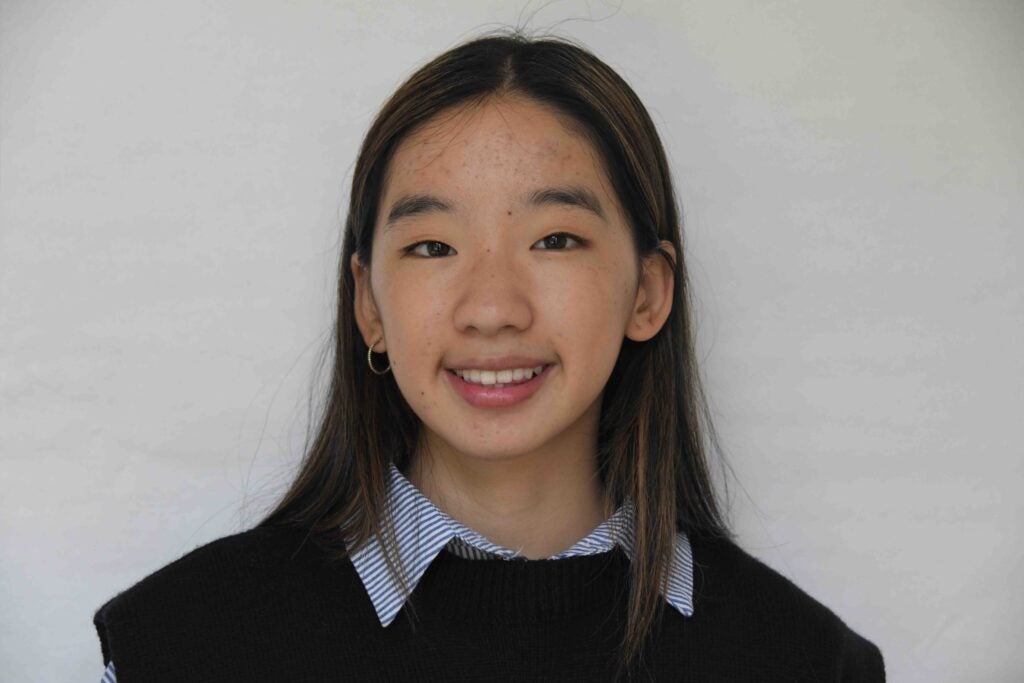 Maggie Fan (SFS'25), House of Ruth
As a LoaD Intern…
I had the opportunity to work with incredible women who empower their local community around injustices of domestic violence and homelessness. In my first year at Georgetown, I researched the effectiveness of eviction policies before and during Covid. I was able to directly implement this research into the organization's work.
I learned…
how to organize and manage donations, and design IDs. I learned from observing the effects of Covid on House of Ruth programs and how the organization had adapted around their capabilities.