Advocate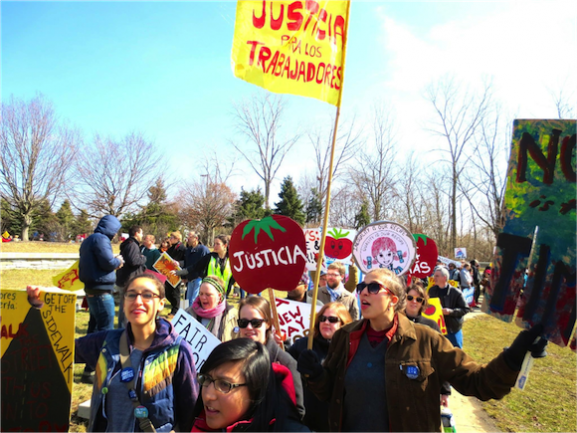 While all Center for Social Justice programs are committed to advocacy, there are particular projects and organizations within the Center whose work is specifically focused on increasing awareness and support of certain social justice issues. By raising awareness of pertinent issues, CSJ and its students seek to promote a culture equality and justice.
CSJ partners with the Georgetown Ministry Center, an organization of the diverse communities of Georgetown, dedicated to guiding  homeless individuals towards stability and housing through street outreach; creating a safe and welcoming environment where everyone is treated with respect; and by educating the community about homelessness. Federal work study and volunteer positions are available to Georgetown students to support different client-focused programs and projects, 2-6 hours a week, such as the clothing closet, support services and sales of items created by GMC clients. Students are trained and participate in reflection sessions. CSJ also hosts a Hypothermia Outreach Team (HOT) through which GU community members are conduct street outreach on an as-needed basis during times of extreme weather. Volunteers are trained and provided emergency supplies for distribution.
CSJ provides resources for and advises over 40 student-led social justice organizations. These organizations conducts both advocacy and direct-service projects. 
Amnesty International is a chapter of the national organization working to increase awareness of human rights violations and advocate for the abolition of the death penalty.
Hoyas for Immigrant Rights works towards a campus that is a safe and open space for all members of the Georgetown community. The organization fosters informed and respectful dialogue about immigration and immigrant rights and is network of individuals committed to action and advocacy.
Georgetown Relay for Life is an event that raises funds for the American Cancer Society. Relay raises more than $200,000 annually with participation from more than a quarter of the student body.
THiNK works to educate the campus about the grave and often ignored humanitarian crisis that continues to afflict citizens of North Korea.