Center Operations Team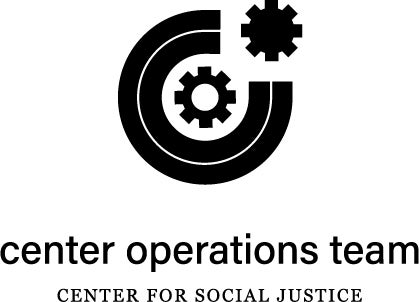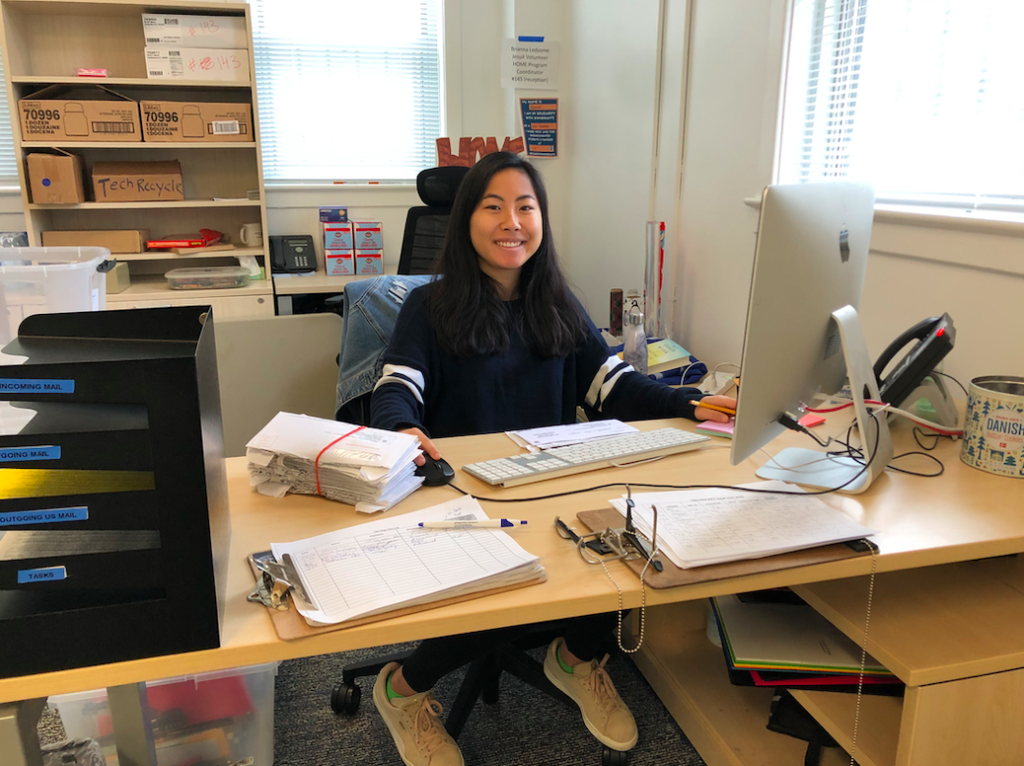 The Operations Team supports CSJ EngageDCorps programs, student organizations, community-based learning courses, engaged research, and racial justice work through "behind-the-scenes" infrastructure and logistics. Members of the Center Operations Team will work closely with CSJ professional staff in necessary administrative and financial work, training and compliance, and other operations. Hours for each Operations team member are highly flexible and built around that student's schedule. The Operations team includes opportunities for leadership development.
The Operations Team consists of four roles. Depending on a student's availability and interests, a COI may hold more than one role:
Center Operations Interns (COIs)
COIs provide administrative, financial, and compliance support to CSJ's operations, supporting EngageDCorps programs and student organizations' activities. COIs manage CSJ's resources, supplies, and space. COIs will learn about CSJ's programs, opportunities, and operations and often serve as a first point of contact to students, staff, faculty, and members of the community for CSJ in their work at the Front Desk. COIs have regular and one-off projects for completion during flexible hours.
Van Assistants
Van Assistants support the operations of CSJ's van fleet. The fleet is a critical component of CSJ's infrastructure and strategy to respond to community requests and needs, while also reducing barriers to access that the inequities of public transportatio can create. Van Assistants keep the vans fueled and ready for use across dozens of CSJ programs and student organizations. Hours are flexible and usually involve evening or morning hours. A valid driver's license for at least one year is required to obtain a driver authorization.
Evening Programs Driver
The Evening Programs Drivers are a critical component of CSJ operations of our DC Schools Project (DCSP) and After School Kids (ASK) evening programs. Without them, CSJ would not be able to serve the community. The drivers fulfill pick-up duties for the ASK program and/or drive Hoya tutors to homes for the DC Schools Project's (DCSP) 1-2-1 in-home tutoring program. For ASK, drivers depart campus by 3:30pm to pick up youth participants to bring them back to campus for programming. For DCSP, drivers drop off the tutors at the homes in which they tutor, and then pick them up after their tutoring sessions to bring them back to campus. CSJ provides trainings so that drivers feel comfortable driving a 12-passenger van and navigating the city and routes. While driving for Evening Programs, Georgetown University provides vehicle insurance–your personal insurance is not applied when driving for University business. Payment of parking and moving violation fines are responsibility of the driver.
Any combination of days and 2.5-, 3-, or 5.75-hour shifts are available Monday through Thursday between 3:30 – 9:45pm. Additional options are also available on Saturdays.
Shuttle Driver
CSJ's EngageDCorps programs', student organizations', and community-based learning courses' commitments in the DC community often have fingerprinting and testing requirements. These requirements ensure safety for the youth and communities with whom CSJ works. In order to reduce barriers of access for Hoyas to serve in DC, CSJ provides regular transportation to DC Public Schools central office for fingerprinting. Drivers will support hundreds of Hoyas in meeting this requirement and will impact thousands of DC families every year.
The Operations Team positions are FWS only and the pay-rate is $17.00/hour for your first semester and +25 cents for every semester after that. Hours are flexible across the four roles.
Questions to csj@georgetown.edu.