CSJ Advisory Board for Student Organizations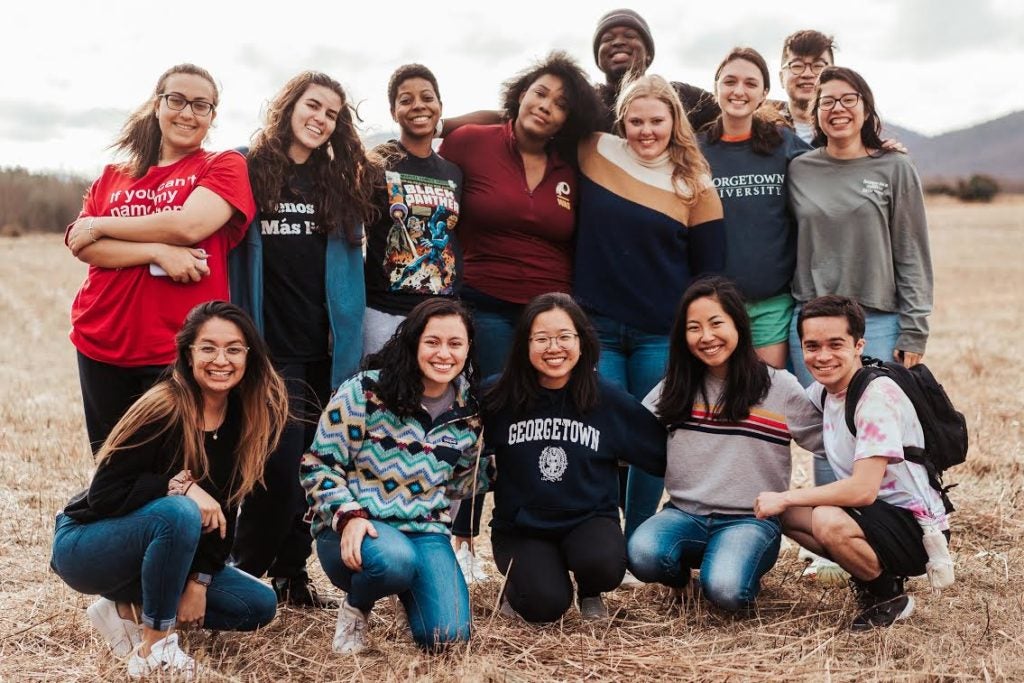 Our Model
The Advisory Board for Student Organizations (ABSO) is an advisory and funding board of the Center for Social Justice that works to support the missions of student organizations under the CSJ's purview. The board is composed of 10-14 students, and 2 faculty or staff members. ABSO oversees, facilitates, and provides resources to student-run social justice service activities, student advocacy, and community involvement activities at Georgetown. ABSO is responsible for advising student organization leaders on programming and budgeting, and serves as a resource for understanding university policy. ABSO also reviews and approves budgets for CSJ student groups each year.
Opportunities to Get Involved
As a member of CSJ's ABSO, a student advisor commits to serving both the student organizations and fellow ABSO members. An advisor spends between 3-8 hours a week committed to ABSO, including the full advisory board weekly meeting, and work for their specific position. All ABSO members serve as advisors for 3-5 student organizations and are responsible for connecting with the student organization's leadership team to serve as a liaison between the student organization and ABSO. Interested students should contact csjabso@georgetown.edu.
Resources for CSJ Student Organizations
ABSO Funding Policies
Please click here to view a copy of ABSO's FY19 funding policies.
Just Do It Training
All student organization presidents and treasurers are required to attend the Just Do It training one time per academic year. The training is good for one academic year. All new student organization presidents and treasurers must attend the Just Do It training (even if the former president or treasurer attended the previous semester). Student organizations register for Just Do It training at the beginning of the semester through an e-mail sent to all student organization Presidents and Treasures. Questions regarding Just Do It training can be directed to CSJ ABSO.
Protection of Minors Training
Members of student organizations which work with children under 18 are required to attend a Protection of Minors training. Sign up here for CSJ's Protection of Minors training.
CSJ ABSO falls under Georgetown University's Protection of Minors policy.
Appeals Process
Student organizations may submit an appeal regarding decisions reached by ABSO to the Executive Director of CSJ and the Vice President for Student Affairs. Please click here for information regarding the appeals process.
ABSO Staff Members
Dr. Marcus Board
Dr. Board is an Assistant Professor of African American Studies at Georgetown University. He earned his Ph.D. from the University of Chicago in the Department of Political Science, where he also earned an MA in 2011, and has a second MA in Social Sciences. Dr. Board earned his BA in Africana Studies and Political Science from the University of Maryland – Baltimore County (UMBC) in 2007.

His dissertation research is a reconsideration of the political engagement beyond a paradigm of observable action, instead looking towards decision-making within externally framed contexts. Specifically, Dr. Board's theoretical claims utilize qualitative and quantitative data analyses to examine interrelated responses to political and labor markets towards a better understanding of self-determination and its role in facilitating or inhibiting autonomy. His future research will emphasize the significance of maintaining a notion of justice that super-cedes and in many ways negates notions of equality while also upholding egalitarianism. More specifically, Dr. Board is interested in the ways that government and social services can be disproportionately allocated for select groups on the basis of race, gender, and sexuality, and how these allocations require a reconsideration of capitalism and neoliberalism in order to be both legitimate and viable.
Seren Snow
Seren Snow is a Communications Specialist in the Office of the President at Georgetown University, where he is a member of a cross-functional writing team that develops a broad range of written and spoken communication. Seren previously served in the Office of Communications at Georgetown University Medical Center, where he wrote material for digital platforms. Before joining Georgetown, he served as a Staff Writer at EAB, a higher education consultancy. Seren received a B.A. in history from the University of Maryland in 2016.
ABSO Meeting Minutes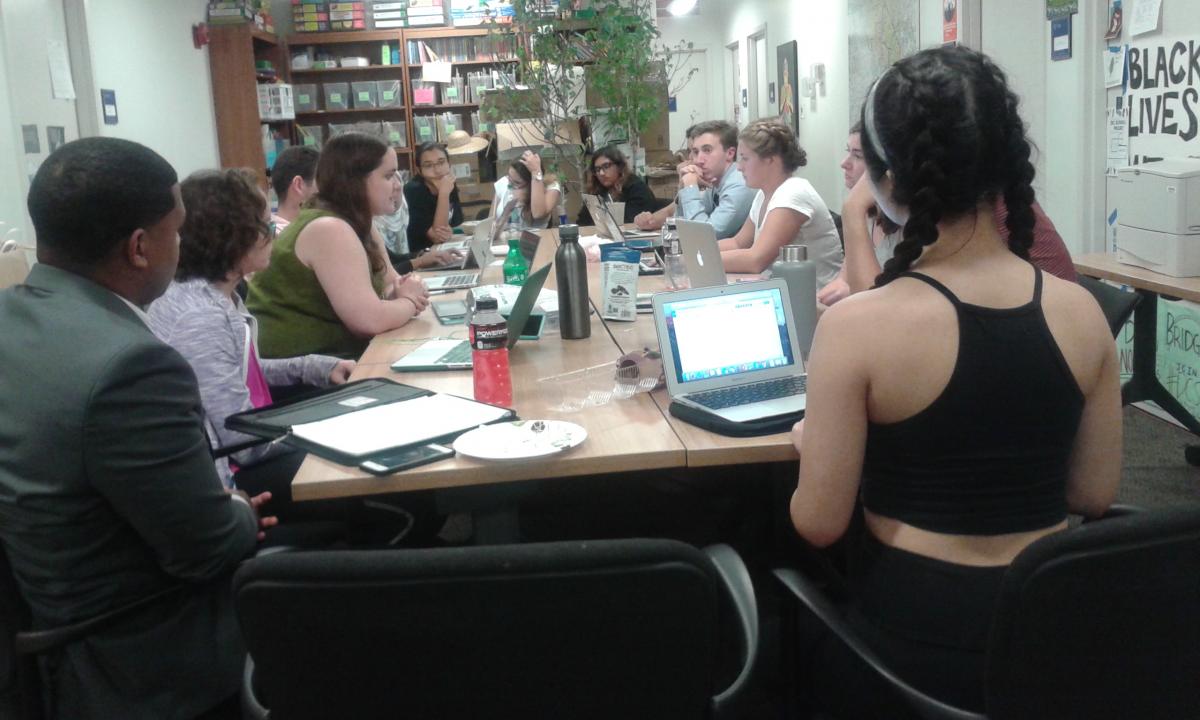 CSJ's Advisory Board for Student Organization meetings are held every Tuesday during the academic year from 6:30PM-8:00PM in the Center for Social Justice located in Poulton Hall. Meetings and minutes are open to the public.