About the Center for Social Justice (CSJ)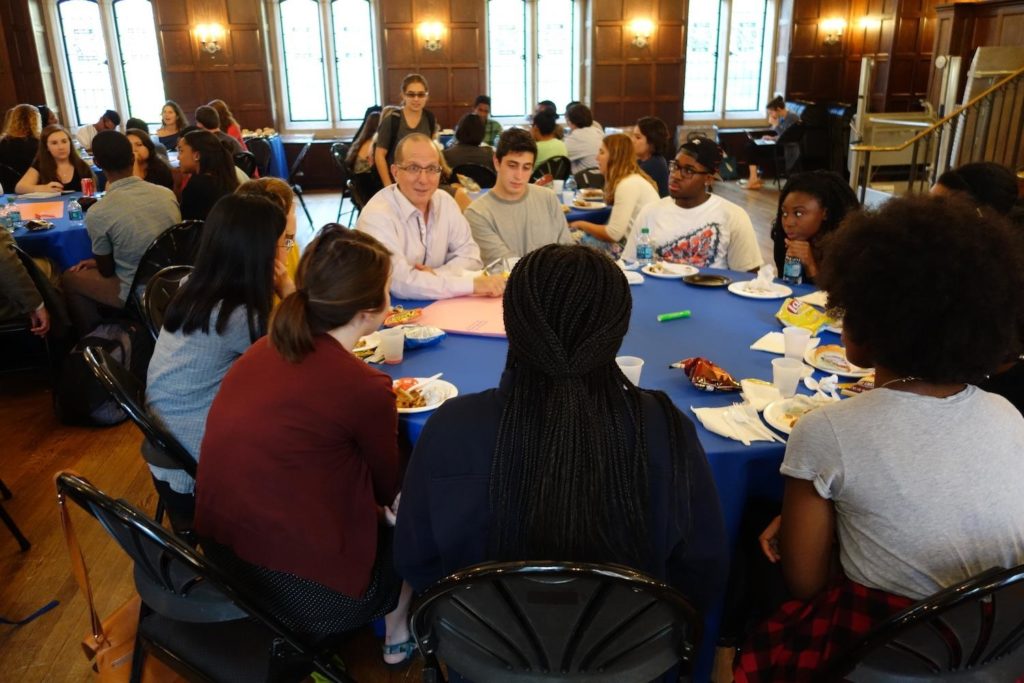 The Center for Social Justice Research, Teaching, and Service (CSJ) opened its doors in January 2001. The Center has a mission that is simple to state, but far-reaching in its implications:
In order to advance justice and the common good, CSJ promotes and integrates community-based research, teaching and service by collaborating with diverse partners and communities.
CSJ is guided by that mission as it strives to consolidate and develop work in its three key areas: community and public service, curriculum and pedagogy, and engaged research. First, CSJ incorporates and builds on decades of vibrant student direct service and social action, and the learning those foster, whether from tutoring and mentoring or educating and organizing. Second, CSJ promotes and helps to develop curricular offerings that incorporate social justice issues; through Community-Based Learning, UNXD 130 CBL: Social Action, and UNXP 130 CBL: Intersections of Social Justice, students and faculty incorporate social justice themes and pedagogical practices into their courses and community work. Third, CSJ serves as a catalyst for community-based research, providing research opportunities for faculty and students to partner with communities in the District and beyond, in order to develop the assets within communities and to access additional needed resources in a mutually beneficial way. Through such critical and engaged work, Georgetown builds on its tradition of academic excellence and contributes in singular ways to the Jesuit ideal of justice education and action.