CONTINUING THE LEGACY OF ERICA PINCUS (SFS'13)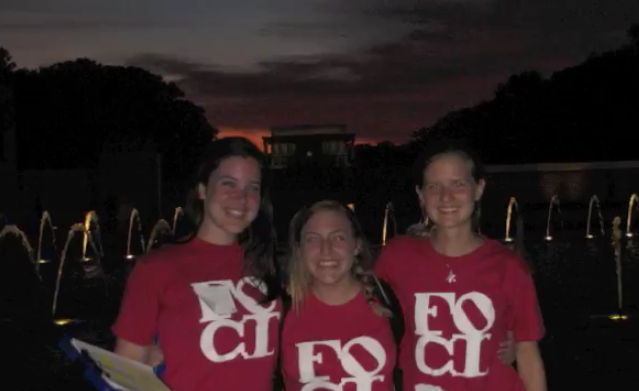 The Center for Social Justice (CSJ) at Georgetown University addresses the most pressing needs of our Washington, D.C. and global communities by promoting and integrating community-based research, teaching, and service. Every year, thousands of students participate in socially-minded service and research projects as Hoyas for Others; these projects prepare the next generation of thoughtful leaders while creating opportunities for justice, equity, and sustainability in the District. 
During her time at Georgetown and beyond, Erica Pincus (SFS'13) exemplified service to her community and was a model of values of the CSJ. She pursued social justice and equal participation throughout the world with compassion and humility.
We gratefully appreciate the generosity of Erica's family and friends in establishing a memorial fund in her honor. We believe that this opportunity pays tribute to both Erica's life and the Georgetown mission of educating people in service for and with others.
The Erica Pincus (SFS'13) FOCI Co-Captain Award 
CSJ's First-Year Orientation to Community Involvement (FOCI) pre-orientation program is the oldest running pre-orientation program for incoming first-year and transfer students at Georgetown University. A week-long immersion for 50+ new Hoyas accompanied by 12 student leaders, FOCI serves as an introduction to community service, activism, and social justice issues in Washington, DC. FOCI participants—or FOCIANs as they have come to be called—actively engage in community service; discover and reflect on the diverse populations, perspectives, and roles that exist in the Georgetown and greater DC communities; develop leadership skills; and become part of a community committed to personal growth through service and reflection. FOCI activities address a wide variety of social justice issues, including educational equity, sustainability, racial justice, gentrification, immigration, LGBTQIA+ inclusion, and homelessness. The week involves lively discussions with Campus Ministry, faculty, student leaders, and DC community members. 
A hallmark of the 39-year-old program is the leadership and mentorship that FOCI Co-Captains provide in creating the week-long immersion experience, and in the lives of FOCIANS during their undergraduate years and beyond. As Hoyas for others, the FOCI Co-Captains are responsible for guiding the FOCI team of 12 undergraduate student leaders in a positive, creative, and community-centered planning process throughout the spring semester, summer term, and August's "Leader Week", and are pivotal to the safe, fun, and enriching learning experience of 50+ FOCIANS during FOCI week. FOCI Co-Captains focus on team-building, supporting and developing team dynamics, and co-learning, while nurturing a team culture focused on self- and community-care. They uphold FOCI's tradition of consensus-building and evening reflection. FOCI is based on a near-peer mentoring framework, so that FOCI Co-Captains model for their FOCI leaders, who then model for the FOCIANs the Jesuit values that animate our lives as Hoyas for others.
The FOCI Co-Captain position requires approximately 10 hours per week during the spring semester and 20 hours per week in the summer term, prior to FOCI Leader Week and FOCI Week. This leadership position had been unpaid and thus can be unfeasible for students with financial need.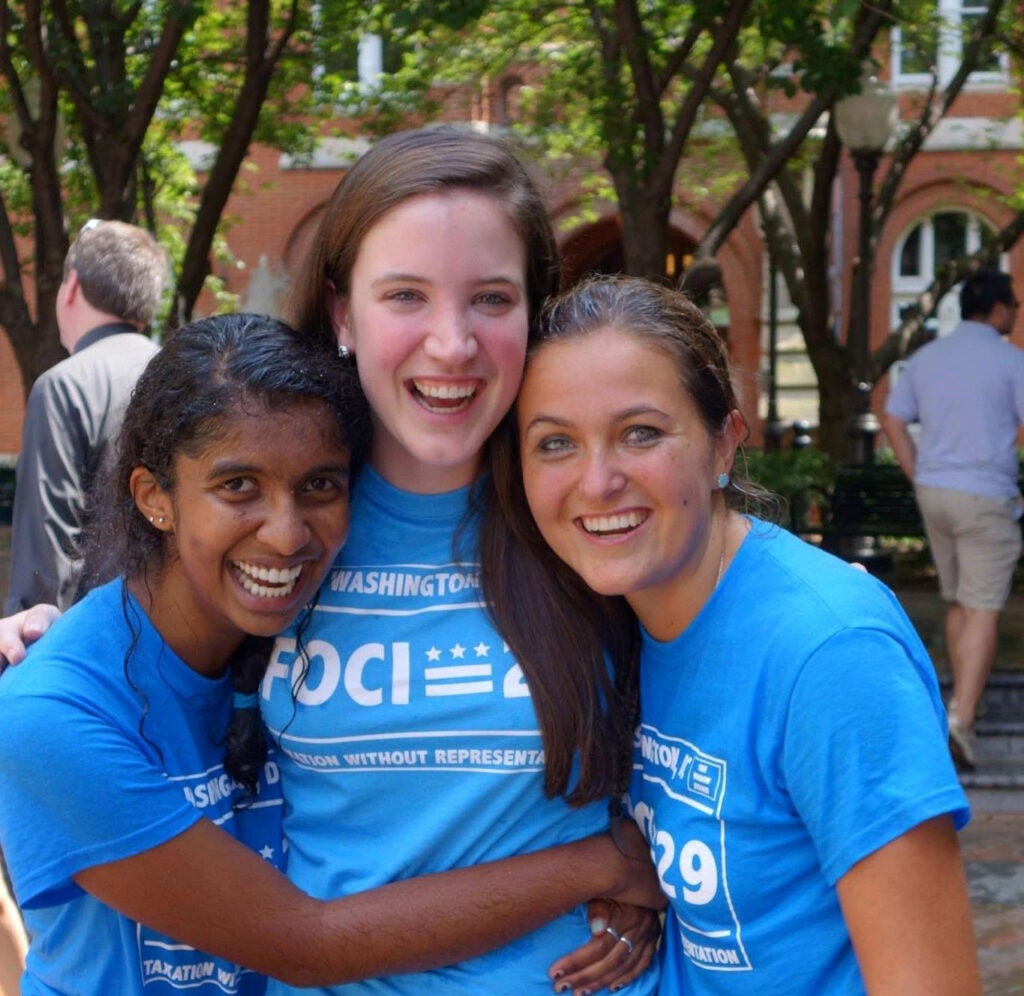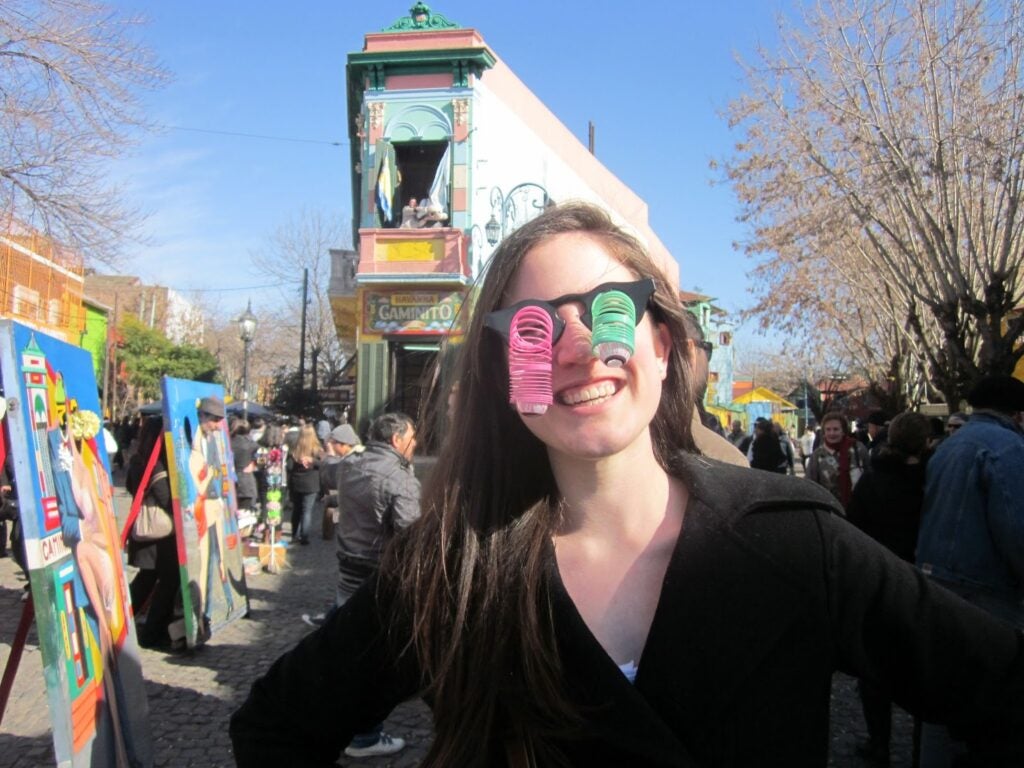 Current and Past Recipients of the Erica Pincus FOCI Co-Captain Award
2023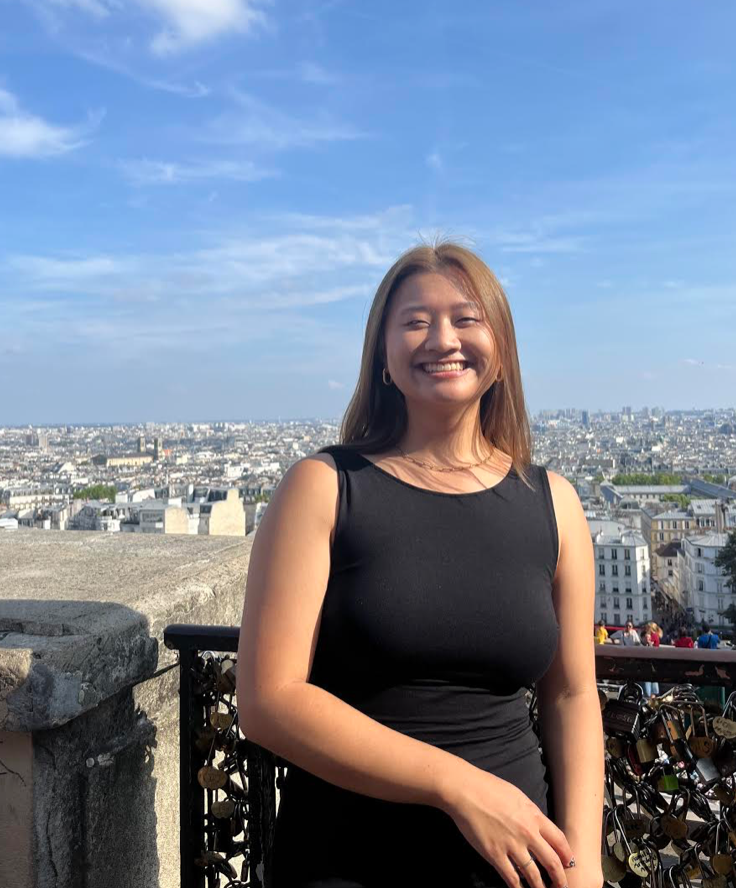 Sarah Tyree (C'24)
Sarah is a member of the Class of 2024 of the College of Arts and Sciences, studying Government and Justice and Peace Studies. She is originally from Fort Worth, Texas. Sarah's involvement with the Center for Social Justice began in 2022 as a FOCI 38 Team Leader and continued as a Fall 2022 Center Operations Intern. She loved her time on the FOCI 38 Team so much that she applied to be Co-Captain this year. Outside of the CSJ, Sarah serves as the Vice President of Internal of the Asian American Student Association, the Secretary for the Students of Color Alliance, and heads the Georgetown Alliance of Fostered and Adopted Students.
——–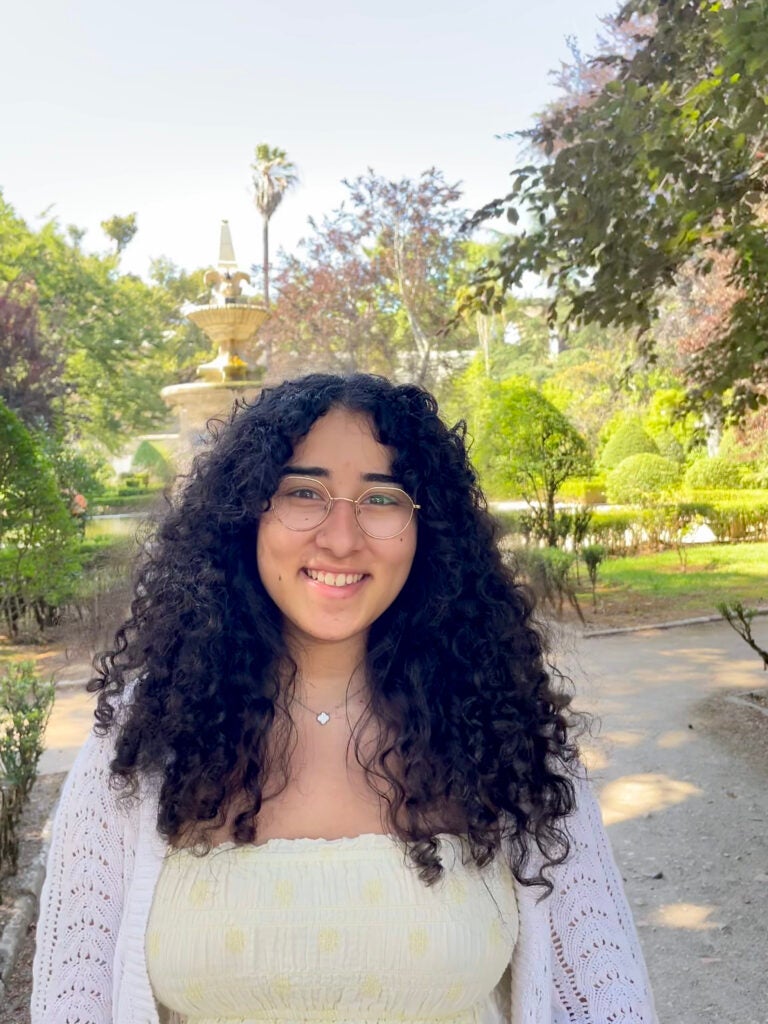 Miray Samuel (C'25)
Miray is a member of the Class of 2025 of the College of Arts and Sciences majoring in Biochemistry and minoring in Public Health. She has been involved with the CSJ as a FOCIan for FOCI 37 and as a participant in the Alternative Breaks Program (ABP) 2022, and is excited to be leading FOCI 38 as well as the Spring Break in Appalachia trip for ABP 2023. Outside of the CSJ, Miray is involved in biochemistry research in the Maillard Lab, GU Women of Color, and Cura Terra Environmental Research Journal. During her free time, Miray loves to watch movies with friends and go out to eat in DC!
2022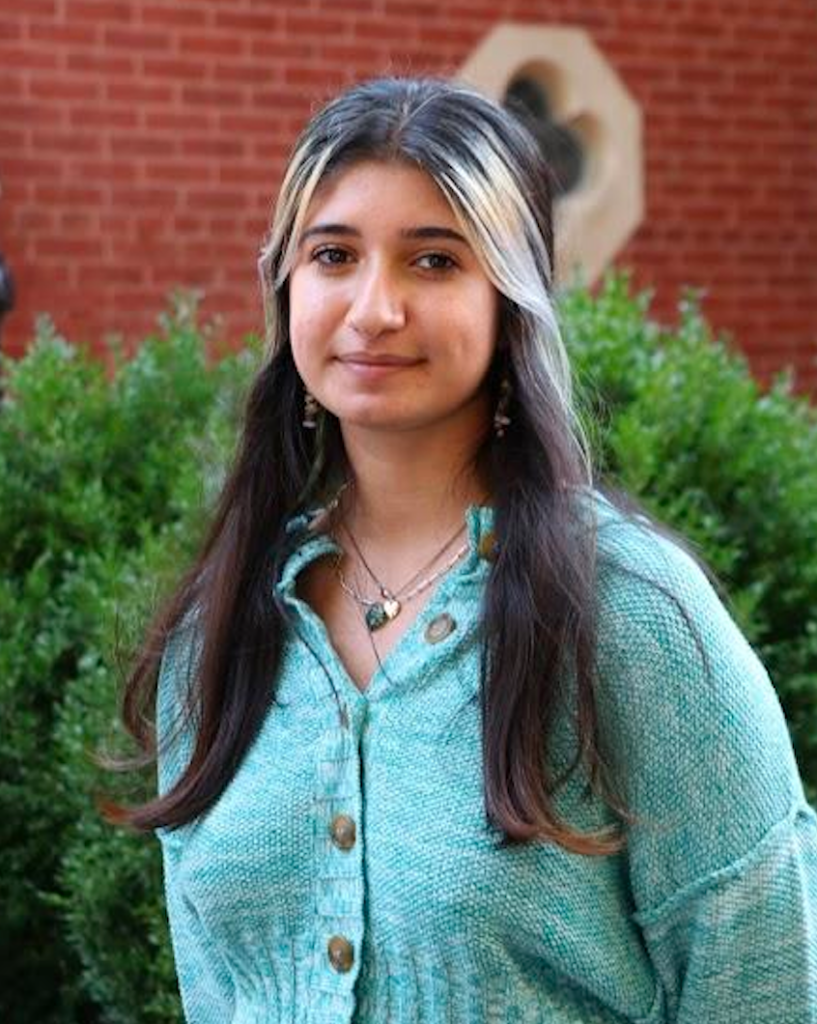 Seareen Maaita
Seareen (SoH '24) is studying Global Health on the pre-med track. She has been involved with the Center for Social Justice since fall of her first year after joining DC Schools Project (DCSP) as a tutor. She was a leader for FOCI 37 as well as the Alternative Break Program (ABP) Detroit Housing Justice Immersion in Spring 2022. During Summer 2022, Seareen served as a co-captain for FOCI 38.
Reflection by Seareen:
As a FOCI co-captain, I was privileged to work towards creating a community rooted in social justice. Working with my fellow leaders and getting to know all of the FOCIans brought me so much joy and helped me to find out more about my own passions. I can not wait for FOCI Fall programming and to continue to put effort into this community.
——–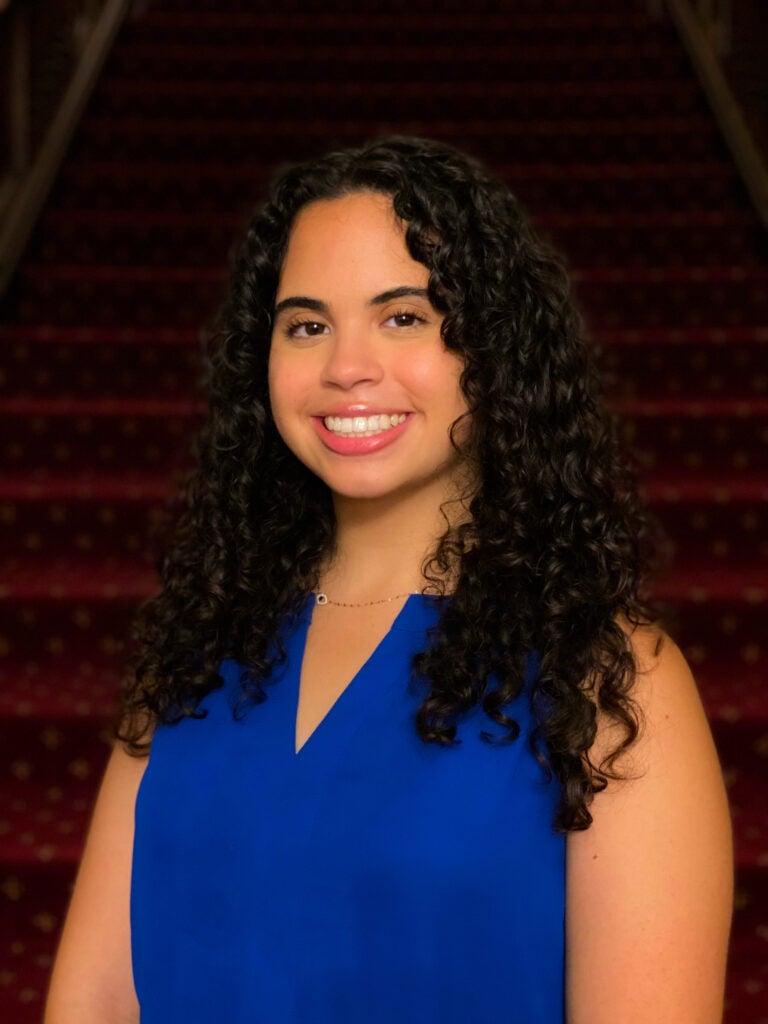 Emily Diaz
Emily is a sophomore in the College majoring in Government and minoring in Business. Emily is originally from Ridgefield, NJ. She serves as Co-Captain for the 2022 FOCI. Outside of FOCI 38 Emily has been involved in several organizations including DC Schools Project, The Corp, the Latine Leadership Forum and DCivitas Consulting. She is a first generation college student and a proud daughter of immigrant parents. During her free time Emily enjoys working out, finding the best coffee shops in DC and hanging out with friends!
Reflection by Emily:
As a past FOCIan, being a Co-Captain was extremely rewarding because I got to learn the ins and outs of organizing a successful pre-orientation program. This summer, a family was built through the power of community, care, and passion for social justice work. From facilitating reflections to forming relationships with community partners and guest speakers in our community, my interpersonal skills grew and made me a stronger leader in all facets of my life.