Center Operations Interns (COI)
Lauren Amodio
Born and raised in South Florida, I am a first year in the College thinking about studying Sociology. In my free time I love to read and watch thrillers, spend time with friends and family, and crochet!
Miriam Siegel
Miriam Siegel is a freshman in the College, likely studying Sociology. She is originally from the Boston area and participated in the First Year Orientation to Community Involvement pre-orientation program prior to joining the Center Operations Team. In her free time, she enjoys listening to music, hiking, and spending time with friends and famil
Janeeta Shaukat
Janeeta Shaukat is a Junior in the School of Health majoring in Global Health and minoring in Education, Inquiry, and Justice. She was born and raised in New York but also calls Kashmir home. As a first-generation college student, she is very passionate about educational equity and social justice. She has a variety of experience with the CSJ programs as a past DC reads Coordinator and SIPS and Davis Peace award recipient. She is super excited to work as a COI this year and support all the programs behind the scenes!
Matthew Tierney
Matthew Tierney is a freshman in the College considering a degree in Psychology. Born in Chicago but raised in Denver, Colorado, Matthew joined the CSJ as COI as a way to get involved with social justice initiatives in the Georgetown community. In his spare time, he loves going to concerts, playing basketball, and wandering through stores despite not buying anything.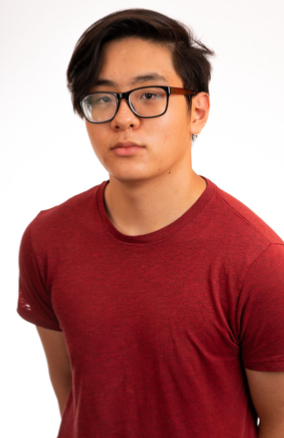 Edward Sun
Edward Sun is a freshman in the SFS, planning on pursuing International Politics. Hailing from Maryland, he has worked with the Maryland General Assembly and the Prince George's County Memorial Library System on various community projects. Edward joined the CSJ so he could continue supporting the local community. Outside of work, he enjoys listening to music and podcasts, longboarding, and playing video games.