Center Operations Team

The Center for Social Justice Operations Team is comprised of Georgetown students, distinguished by their motivation to advance social justice through strategic projects and development. The Operations Team works to further social justice by providing support and logistical assistance to Georgetown University and the greater DC community. Members of the Operations Team are student leaders, acting as the glue of the CSJ, advancing social justice by enabling the Center's programming through fostering effectiveness and efficiency.
Undergraduate Team Members
Lauren Amodio
Lauren is a sophomore in the College. She is pre-med, majoring in psychology and likely minoring in Anthropology. When not at the CSJ front desk, Lauren is working to revitalize and reform the Hoya Hub so that it can better serve the Georgetown community. In her free time, Lauren loves to read, play ultimate frisbee, and spend time with her friends and family.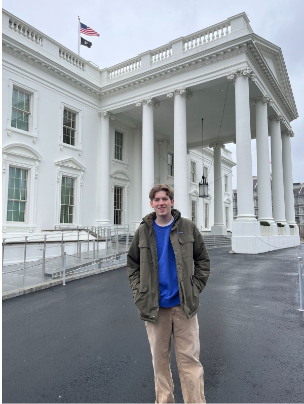 Bradshaw Cate
Bradshaw Cate is a sophomore in the SFS. He plans on majoring in International Politics with a focus on Foreign Policy while minoring in Justice and Peace Studies. Bradshaw is from Fayetteville, Arkansas, and plans on being the second president for the state. You can find him at every Georgetown basketball game, where he invites you to find him in the student section. Also, Bradshaw works on the HoyaHub committee and Van Training Team with the Operations Team!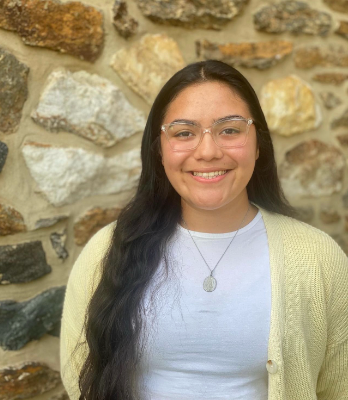 Alondra Herrera-Esquival
Alondra is a current Junior in the School of Foreign Service studying Culture & Politics and minoring in Justice & Peace Studies. She is originally from Kennett Square, PA, a suburb outside of Philadelphia. This year, she is serving as the Operations Team Coordinator at Poulton Hall, and I'm very excited to get to know and work alongside our new and returning members!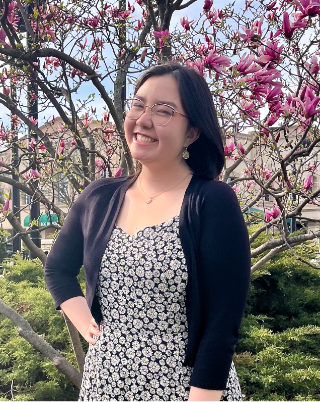 Olyvia Lennox
Olyvia Lennox is a junior in the SFS studying Regional and Comparative Studies and minoring in Turkish Studies. She grew up in Iraq and Turkey but transferred from a community college in Illinois. Olyvia became a COI because she wanted to be a part of the social justice work on Georgetown's campus and be involved with the behind-the-scenes aspect of running the CSJ. In her free time, Olyvia enjoys building miniature Lego sets, doing embroidery, and writing poetry. In addition to working at the front desk, she is also working at the Hoya Hub!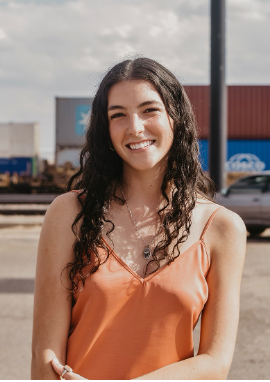 Lucy Shreves
Lucy is a sophomore in the College of Arts and Sciences with a double major in Psychology and Government. In addition to her role as an Operations Team member, she serves on the CSJ's communications committee. Her dad is in the Air Force, so she's moved a lot but considers New Mexico and DC home! Lucy is passionate about social justice, and on top of working as a COI, she is in multiple social justice-oriented clubs, and attending protests/marches is her favorite activity. P.S. She is also a cat person and loves the true crime genre (books, movies, podcasts, documentaries, you name it)!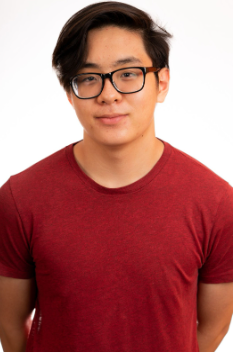 Edward Sun
Edward is an SFS sophomore majoring in International Politics and minoring in Chinese. Initially from Prince George's County, Maryland, he worked with the Maryland General Assembly and the Prince George's County Memorial Library System on various community service projects in high school. Edward joined the CSJ last year to continue supporting the local community and looks forward to supporting the HoyaHub this year as the HoyaHub Coordinator. Outside work, he enjoys listening to music and podcasts, longboarding, and running outside.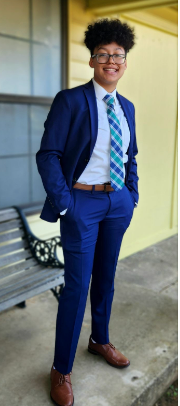 Aubree Eberle-Walter
Aubree is an undeclared freshman in the College of Arts and Sciences, considering majoring in government and minoring in Hebrew. They are on the communications committee and the van team!
Najah Williams
Najah is a junior in the School of Health, studying Healthcare Management and Policy (on the policy track). Najah was born and raised in Charlotte, North Carolina. She is a part of CSP and GSP, and she wanted to join the center operations team because she is interested in seeing the programs run by the CSJ continue to flourish. Her committee assignment is the Not a Drive Coordinator. Outside of working for the CSJ, Najah is passionate about advocating for marginalized groups and the intersections of racial inequalities and our healthcare system.