Justice Graduate Interns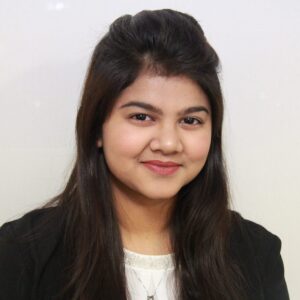 Nahla Ahsan
Justice Graduate Intern
Send a message
Nahla Ahsan is a first year graduate student in the Technology Management program at the School of Continuing Studies. Nahla graduated from The University of Massachusetts Amherst and earned a B.A in Political Science and a B.A in Economics. During her time there, she was the Secretary of the Amnesty International Chapter at UMass Amherst, where she developed outreach strategies with local shelters, handled routine tasks and operational issues and helped coordinate several fundraising events with local and national food chains. Additionally, her research work has been published in the World Migration Report 2018 for International Organization for Migration (IOM). She has extensive experience in international development and non profits through her internships both in the United States and in her motherland, Bangladesh. She looks forward to combining her background in development with technology management to work in the development sector.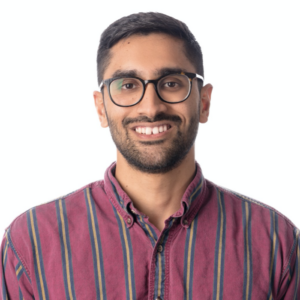 Nikhil Arur
Jumpstart Program Justice Graduate Intern
Send a message
Nikhil is a graduate student in Educational Transformation, with a concentration in Policy & Advocacy. His work in the education and youth development spaces began as an undergraduate at James Madison University in Harrisonburg, Virginia, where he volunteered with local afterschool programs, coached youth soccer and worked as a camp counselor. Upon graduating with degrees in Economics and International Affairs, he served as an AmeriCorps Member (ACM) for two years with City Year in Denver, Colorado, providing academic interventions and classroom support during the school day in addition to afterschool programming for elementary and middle schoolers. He continued with City Year for an additional year as an Impact Manager in San Jose, California, focusing on program development and serving as an administrator in the afterschool space while managing ACMs. Following his time with City Year, he served as a Campus Director with Citizen Schools in Oakland, California, providing high-quality STEM programming to students while continuing to support the ACMs working directly with students. Most recently, he returned home to the D.C. area to serve as an Education Pioneers Impact Fellow with the U.S. Department of Education's Office of Educational Technology, where he focused on priorities concerning digital equity and inclusion and connected with state and district-level leaders navigating the remote learning needs brought about by the COVID-19 pandemic. After Georgetown, Nikhil plans to continue working in the youth and program development spaces, with a particular emphasis on South Asian and South Asian-American communities.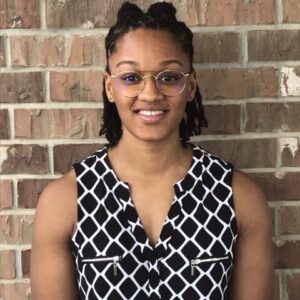 Jasmine Ashby
Student Leadership and Training Justice Graduate Intern
Send a message
Jasmine Ashby is a first year graduate student in the Master's in Global Human Development (GHD) program of the Walsh School of Foreign Service. Jasmine joins GHD after 2 years serving in the Peace Corps. Jasmine served in the Southern African Country of Botswana where she was a dual-placed Youth Development and Health Volunteer. In her work with youth, Jasmine primarily taught sexual reproductive health and life skills (ex: career guidance, public speaking, and study skills) to youth ages 10-18. In the health sector, Jasmine worked with her small government office to support destitute persons, vulnerable children and implement poverty eradication programs. In addition to her work in her community, Jasmine served as the Chair for Peace Corps Botswana Diversity Community. Jasmine graduated with Bachelor of Science Degrees in Economics and Development Studies from The Ohio State University. Moving forward Jasmine is eager to study the integration of public health and social entrepreneurship as well as implement public health and poverty eradication initiatives.Furthermore, Jasmine is excited to further incorporate diversity and inclusion dialogue and action within the international development sphere.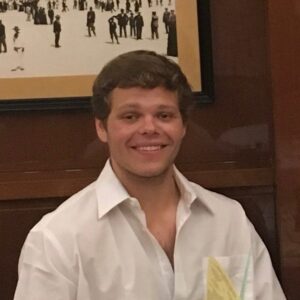 Bradley Galvin
Social Justice Curriculum & Pedagogy Justice Graduate Intern
Send a message
Bradley Galvin is a graduate student in Georgetown's Master of Arts in Education Transformation program following the Advocacy & Policy track. Bradley completed his undergraduate degree from Georgetown University in 2020 majoring in American Studies (AMST) and minoring in Film & Media Studies. As part of his AMST curriculum, Bradley completed a year long thesis on the former D.C. Housing Cooperative Sursum Corda, which was closed down due to gentrification. His thesis–a feature-length documentary–was inspired by his experience in the Community Based Learning Course, "Sursum Corda," in which Georgetown students tutor learners in literacy. Bradley is currently working with his former Professor to take this course into a virtual space, and hopes to help other Community Based Learning courses continue their impact in our current Covid-reality.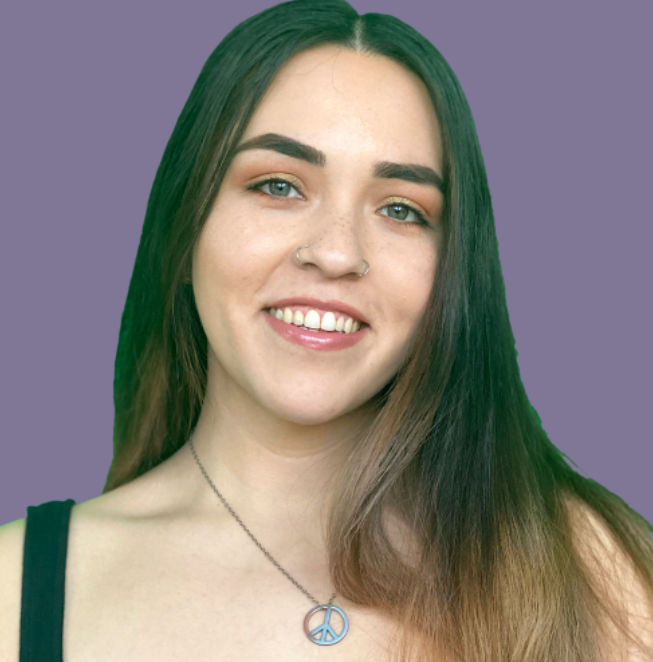 Valerie Garcia
After School Kids Program Graduate Intern
Send a message
Valerie is a first-year graduate student pursuing her Master's in the Applied Linguistics Department, with hopes to concentrate on Heritage-Language Education. After receiving her AA at City College of San Francisco, Valerie transferred to Boston University where she received her BA in Linguistics and Spanish. In Boston, she had the opportunity to intern for the International Institute of New England, a non-profit organization teaching English to refugees and migrants in the United States. There she held two intern positions in the Admissions Department and in the Education Department. Both positions required Valerie to work one-on-one with the students, in hopes of helping them reach their professional and academic goals. Valerie's professional experience extends to being an academic research assistant in the Education Department and other small volunteer positions in the BU Linguistics Department. Valerie aims to learn more about the current public education system and how we can better serve heritage-language learners. Being a heritage-learner herself, Valerie acknowledges the importance of conducting research for these students. After Georgetown, Valerie has plans of continuing her education in Educational Linguistics.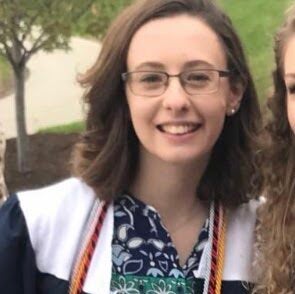 Erin Herbst
DC Reads and DC STEM Programs Justice Graduate Intern
Send a message
Erin is a second-year graduate student pursuing a Master's in English. Prior to studying at Georgetown, she studied at the State University of New York at Geneseo and holds a B.A. in English and Secondary ELA Education. She briefly taught high school English in upstate New York, gaining skills both in classroom teaching and curriculum development. She cares deeply about employing interdisciplinary methods in secondary education in order in order to fuse historical context with literary analysis. Erin hopes to use her skills as a scholar and a teacher to create curriculum surrounding issues of racial justice that can be utilized in public education.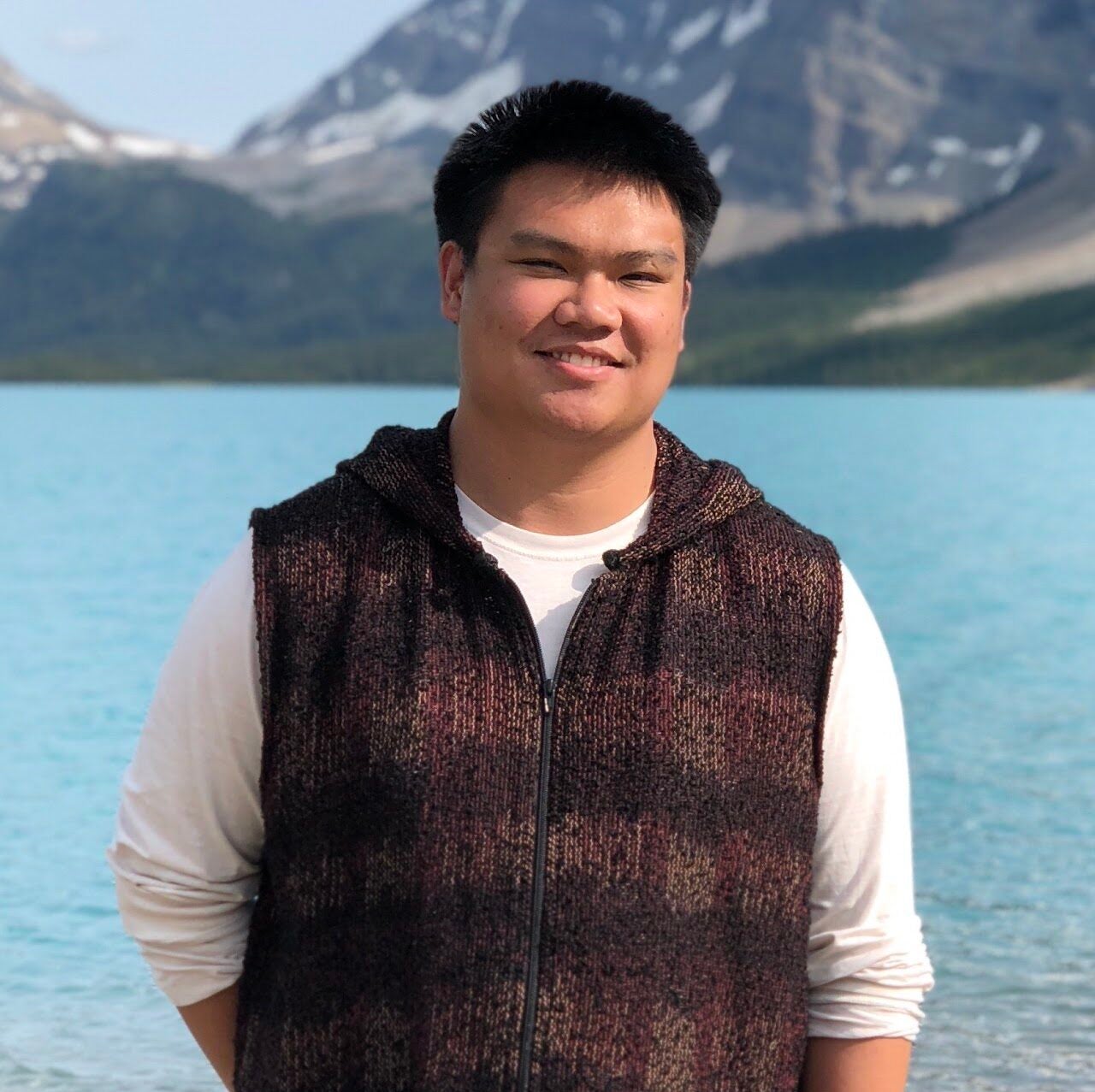 Neil Ichiro Laruan
DC Reads and DC STEM Programs Justice Graduate Intern
Send a message
Neil Ichiro Laruan is a first-year graduate student enrolled in the Biotechnology program. Neil graduated from Syracuse University with a B.S. in Biotechnology and a B.A. in Sociology. During his time at Syracuse, Neil co-founded the Biotechnology Society and served as the organization's Vice President. In this role, he co-facilitated workshops for resume building and internship searching with a focus on biotech industries. Neil also served as a Learning Community Resident Advisor (LCRA) for the STEM Learning Community for two years, cultivating a community with first year students pursuing an education in science and engineering. He later served as a Mentor Resident Advisor (MRA) providing mentorship and support to a large RA staff. Neil was selected as a recipient of the 2020 Resident Advisor of the Year Award recognizing his contributions as an RA to his campus community. After Georgetown, Neil intends to pursue a career within the public health area, working to reduce health disparities in which he finds educational equity to be a key factor.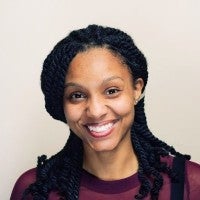 Jordan Lloyd
DC Schools Project Graduate Justice Intern
Send a message
Jordan Lloyd is a first-year graduate student in the Latin American Studies program at Georgetown University's Edmund A. Walsh School of Foreign Service. Jordan graduated with a Bachelor of Arts from the University of Richmond and was both a Richmond Scholar and Oliver Hill Scholar. She double majored in Latin American, Latino, and Iberian Studies as well as Global Studies, with a concentration in Development and Change. She also double minored in Anthropology and Luso-Brazilian Studies. During her undergraduate studies, Jordan worked as a Tutor Supervisor, a Spanish Assistant Teacher, and as a Spanish tutor. She also served as an assistant teacher for WeSpeak Social Project, a non-profit English language school in Salvador, Brazil. Her senior theses focused on the socio-economic history of domestic workers in Brazil and cross cultural analysis of Afro-Brazilian and Afro-Cuban religion and history. After completing her undergraduate degree, Jordan began working as a Spanish and Portuguese researcher for Exiger Diligence, a due diligence firm in Silver Spring, Maryland. She also provides online tutoring services in Spanish, Test Prep., Writing, and Reading Comprehension doing business as "The Young Professors." After completing her master's degree, Jordan will continue her education through a doctoral program, likely in Latin-American Studies and International Education.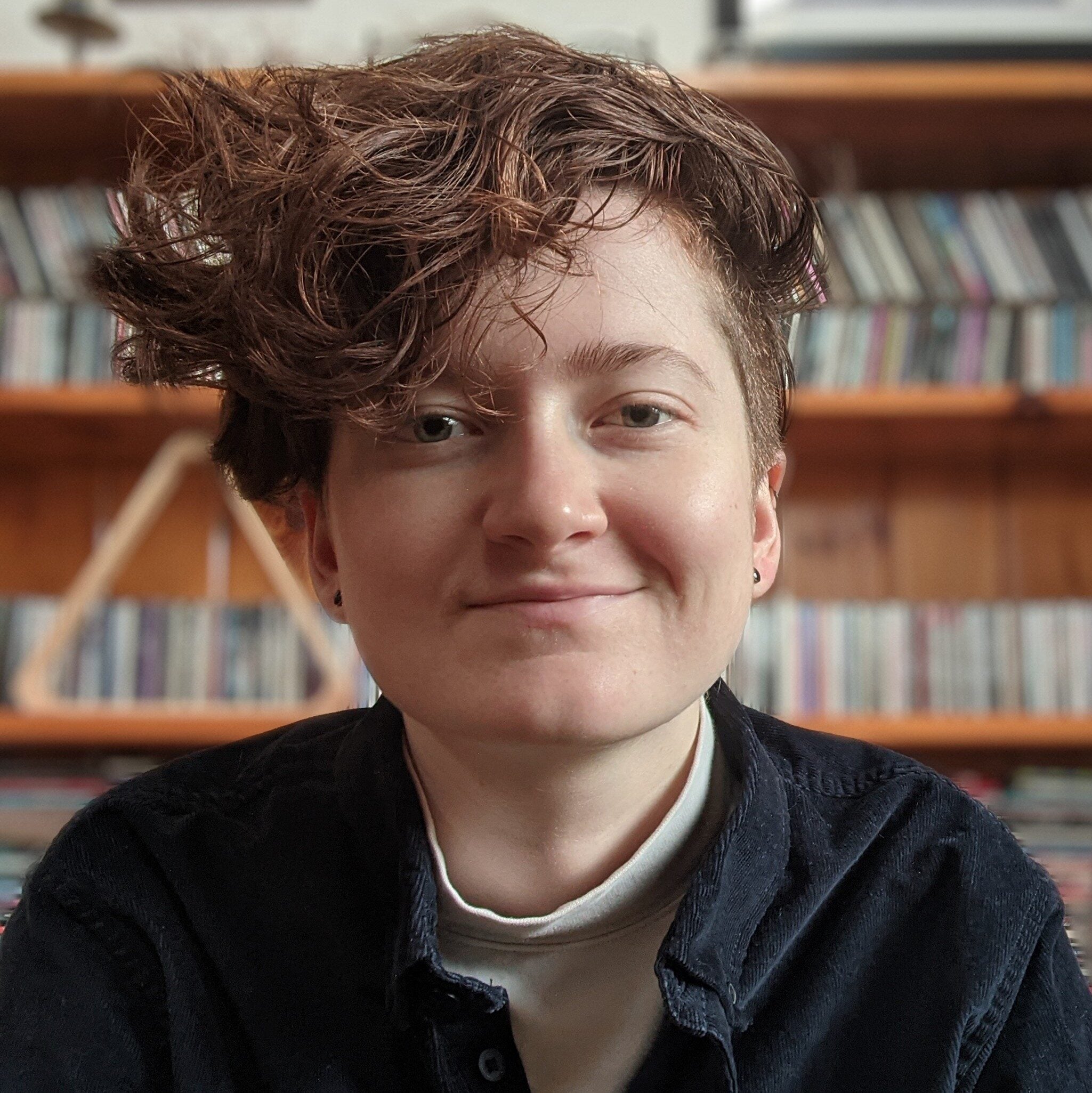 Aine McAlinden
Communications & Outreach Justice Graduate Intern
Send a message
Aine is a first-year graduate student in the Linguistics Department, pursuing a Master's in Language and Communication. After receiving her BA from Boston College in Linguistics and Sociology, Aine worked in language education in upstate New York, suburban France, and rural Canada before moving to Vermont for a year-long fellowship at Middlebury College. There, she conducted outreach initiatives, designed promotional materials, and led a group of undergraduate interns at the Rohatyn Center for Global Affairs, whose mission is to increase awareness of international and global issues on campus. Aine's professional experience also extends to the nonprofit sphere, where she has happily managed an independent college radio station, served as an advocacy intern for an Indigenous rights organization, and volunteered regularly at a local LGBTQ center. Aine aims ultimately to unite her passions for language and social justice with a skillset in multimedia educational tools, in order to promote a widespread social consciousness of how linguistic diversity is deeply intertwined with social inequality, which she believes will have a profound impact on both micro- and macro-level social worlds.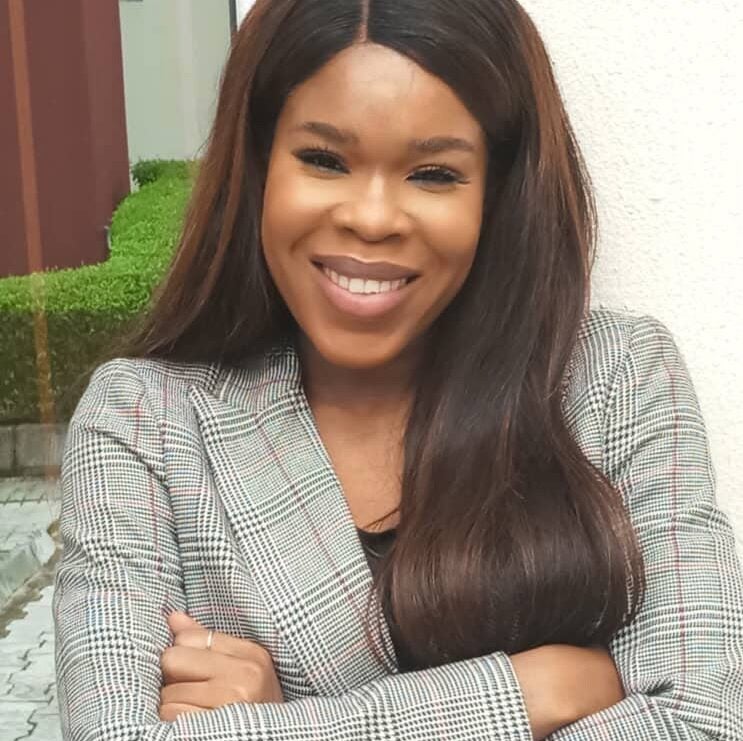 Clara Ohakim
Finance and Philanthropy Justice Graduate Intern
Send a message
Clara Ohakim is a first year graduate student in the Master's in Global Human Development program of the Walsh School of Foreign Service. She joins this program after working on finance projects at KPMG and Shell. Subsequently, she started her own business and, through this venture, she experienced the challenges of accessing credit as a female entrepreneur. This led her to work on public-private partnerships finance projects that gave micro-, small-, and medium- enterprises access to sustainable credit to expand their business operations. Her interest in international development stems from a desire to develop strategies that implement informed and data-driven solutions to sustainable finance, equality and financial inclusion in developing countries. Clara holds a B.A. in Business Economics and Financial Management from the University of Hull in the United Kingdom.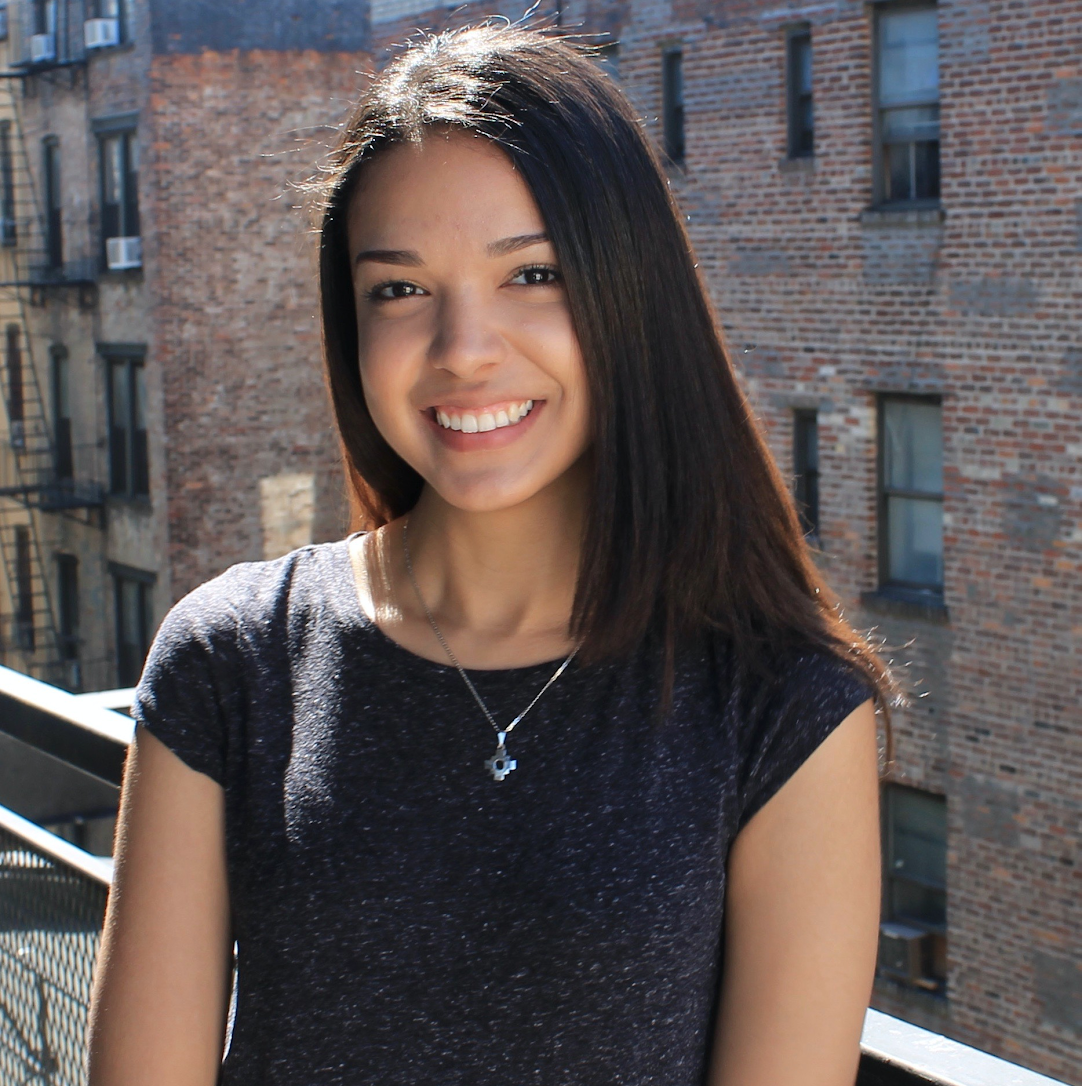 Genesis Torres-Alcantara
Alternative Breaks Program Justice Graduate Intern
Send a message
Genesis Torres-Alcantara is a first year graduate student pursuing a Masters in Latin American Studies at the Walsh School of Foreign Service. She graduated from College of the Holy Cross where she double majored in Psychology and Sociology and completed a concentration in Latin American, LatinX, and Caribbean Studies. After graduating from College of the Holy Cross she served as an AmeriCorps fellow for two years at Cornelia Connelly Center (CCC), an educational non-profit that serves at-risk girls on the Lower East Side of Manhattan and from which Genesis is a proud graduate. After completing her AmeriCorps fellowship, she transitioned to serving as the Advancement Associate at CCC. Genesis has a deep love and respect for Latin America and is passionate about indigenous rights, women's rights, and educational access for young girls in Latin America. After completing her degree, Genesis hopes to work for a research organization or a think tank to study the effectiveness of small scale policies that are put in place to resolve issues of access to education, poverty and gender equality in LATAM, with the goal of using this knowledge to drive meaningful and impactful change in the region. Lastly, Genesis is a member of The Donald F. McHenry Global Public Service Fellows 2020 cohort.