Justice Graduate Interns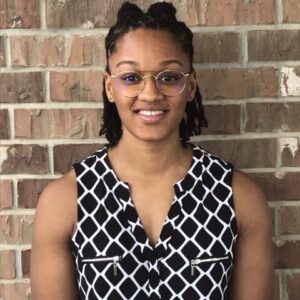 Jasmine Ashby
Racial Justice Initiatives Justice Graduate Intern
Send a message
Jasmine Ashby is a second-year graduate student in the Master's in Global Human Development (GHD) program of the Walsh School of Foreign Service. Jasmine joins GHD after 2 years serving in the Peace Corps. Jasmine served in the Southern African Country of Botswana where she was a dual-placed Youth Development and Health Volunteer. In her work with youth, Jasmine primarily taught sexual reproductive health and life skills (ex: career guidance, public speaking, and study skills) to youth ages 10-18. In the health sector, Jasmine worked with her small government office to support destitute persons, vulnerable children and implement poverty eradication programs. In addition to her work in her community, Jasmine served as the Chair for Peace Corps Botswana Diversity Community. Jasmine graduated with Bachelor of Science Degrees in Economics and Development Studies from The Ohio State University. Moving forward Jasmine is eager to study the integration of public health and social entrepreneurship as well as implement public health and poverty eradication initiatives. Furthermore, Jasmine is excited to further incorporate diversity and inclusion dialogue and action within the international development sphere.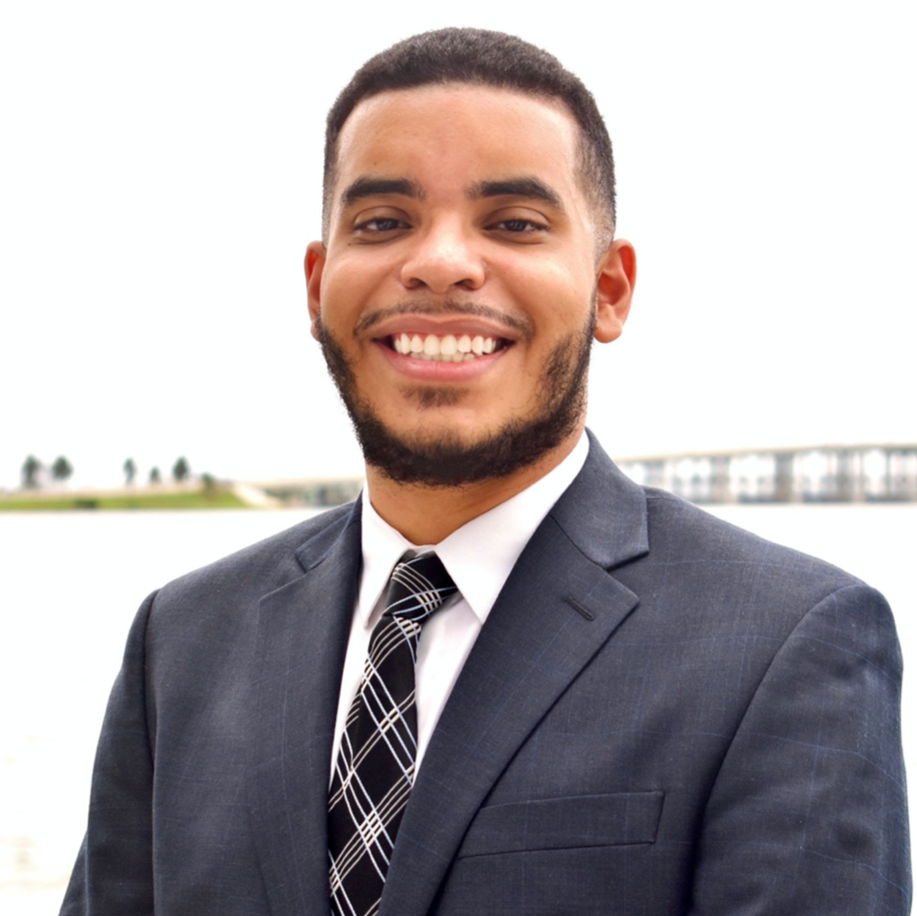 Alberto Barcenas
DC Schools Project Justice Graduate Intern
Send a message
Alberto is a first-year graduate student pursuing a Master's of Professional Studies in Higher Education Administration at Georgetown University. He is originally from Miami, Florida and received his Bachelor's of Arts in International Studies with a regional focus on the Middle East from the University of Florida. Prior to attending Georgetown, Alberto served a year with City Year Miami where he provided academic and socio-emotional support to high school students. Alberto also has a background in political campaigning, most notably working as a field organizer with the Biden-Harris campaign during the 2020 presidential election. As a first generation student from an immigrant background, Alberto is particularly passionate about Diversity, Equity and Inclusion work and assisting those from marginalized communities. While he expects to work in a student affairs position following graduation, his ultimate goal is to go into the field of Education Policy and use the knowledge gained to create pathways to postsecondary education for all students regardless of their background.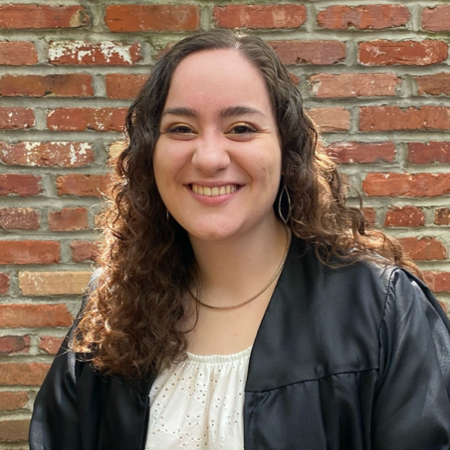 Natalie Bazata
DC Reads and DC STEM Programs Justice Graduate Intern
Send a message
Natalie completed her undergraduate degree in Italian and Linguistics at Georgetown in May 2021 and—a 'double Hoya' in progress—she is thrilled to be serving as JGI for DC Reads/DC STEM as she finishes her Accelerated Master's degree in Applied Linguistics this year. After four years as a DC Reads tutor and coordinator as an undergraduate, Natalie looks forward to working with new and returning members of the CSJ, enriching her knowledge of elementary literacy curricula and DCPS partners, and supporting coordinators and tutors in the many demands of the DC Reads/DC STEM programs. Natalie's academic interests lie primarily within the intersection of linguistics and issues of social justice, namely, childhood multilingualism, classroom language policy, access to language resources for students and their families, and issues of racial and socioeconomic bias and inequity in language assessment. Her non-academic interests include travelling, going to concerts, drawing, and anything related to cats.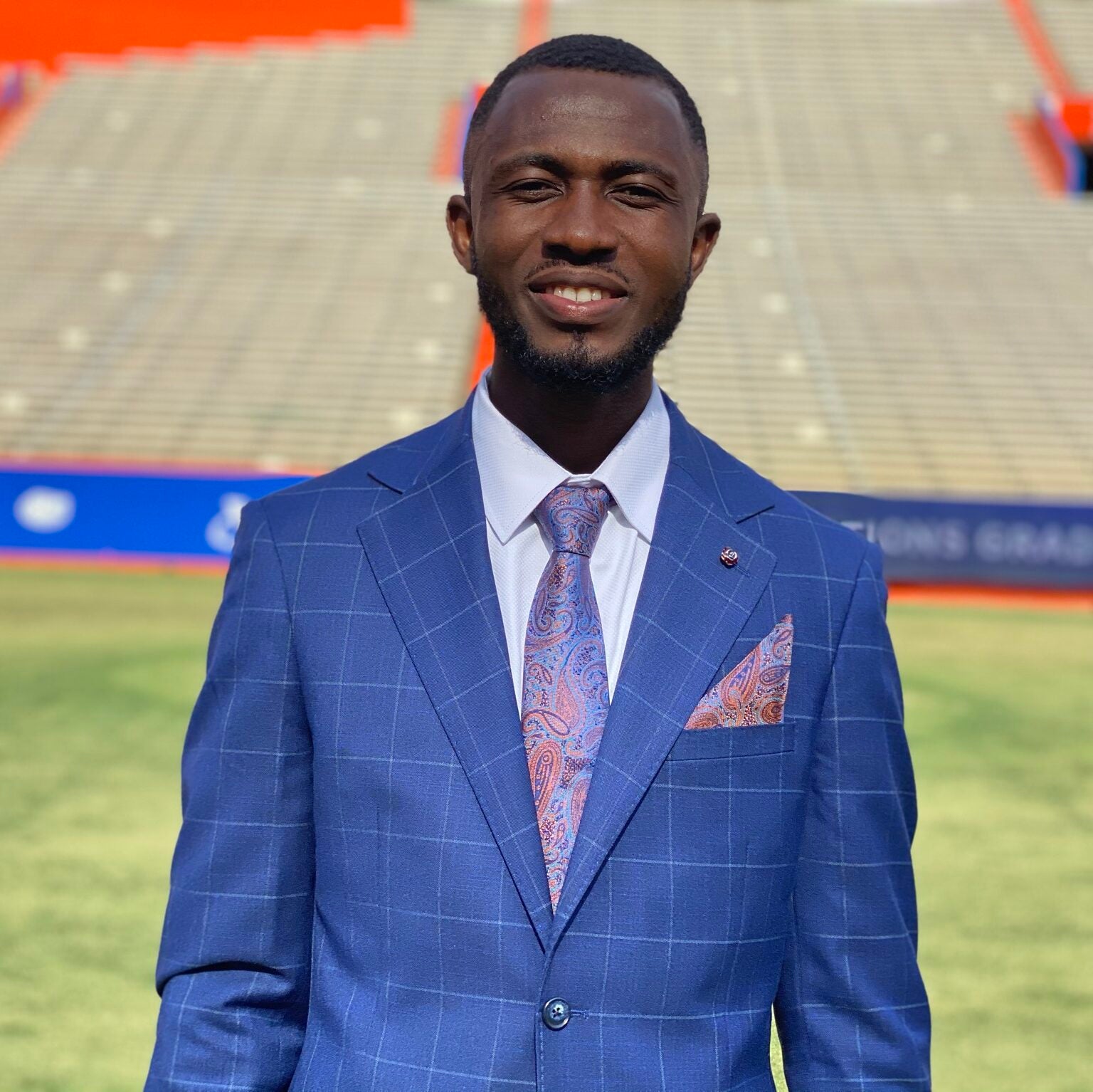 Crispin Beyogle
Student Leadership and Training Justice Graduate Intern
Send a message
Crispin Abeifaa Beyogle is a first-year graduate student in the Latin American Studies program at Georgetown University. He comes from Nandom-Tom in the Upper West Region of Ghana but lived most of his formative years in Kumasi, Ashanti Region. Prior to coming to the hilltop, he received a combined BA French and Spanish degree at the University of Ghana in 2018. He also holds an MA in Hispanic Linguistics from the University of Florida where he graduated in May 2021. During his undergraduate studies, he received a merit scholarship in 2016 to pursue a language immersion program in Cuba, where he learned a lot about the Cuban culture and political history. The similarities between the Cuban and African cultures also piqued his interest in the Latin American region as a whole. His ultimate motivation to pursue this MA program stemmed from the various debates held by the Organization of American States (OAS) about the constitutional election of Nicolas Maduro as president of Venezuela. Moreover, he is interested in US-Cuba diplomatic relations and how that has evolved over the years. He looks forward to contributing to the noble goals of the CSJ and becoming an advocate for social justice in his community, workplace, and wherever he finds himself.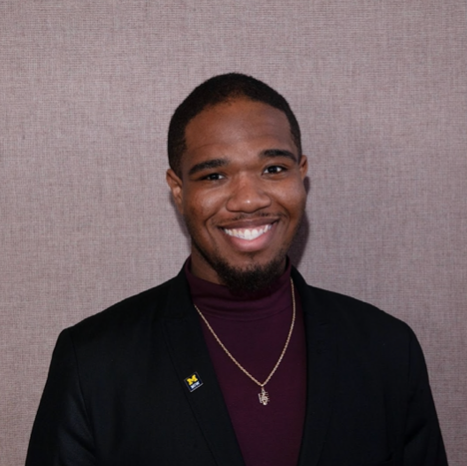 Jaylen Bradley
Alternative Breaks Program Justice Graduate Intern
Send a message
Jaylen Bradley is a first-year graduate student at the McCourt School of Public Policy in theMasters in Public Policy (MPP) program. He is also pursuing his Juris Doctorate (J.D.) next year. Jaylen is a Detroit, Michigan native. Before starting McCourt, he graduated a semester early in December 2020 from the University of Michigan-Ann Arbor with a dual Bachelor of Arts degree in Political Science and Sociology with a minor in Law, Justice, and Social Change. During and after his undergraduate experience, his commitments involved Diversity, Equity, and Inclusion work along with witnessing politics at every level: non-profits, local, state, federal, and international with various elected officials and community activists. At the University of Michigan, he was involved with the Department of Intergroup Relations (IGR)/Common Ground serving as the Curriculum Specialist, participated in Alternative Spring Breaks, and founded his own student organization as a first year student committed to social justice via dialogue and action on an array of current events called the Diversity and Politics Forum (DAP). He enjoys traveling, trying new food, and listening/dancing to various music.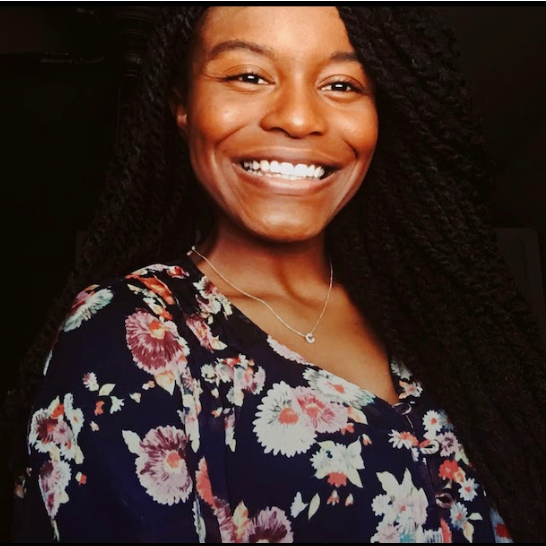 Cydney C'mone Branch
DC Reads and DC STEM Programs Justice Graduate Intern
Send a message
Cydney is a second-year graduate student in the Master's of Arts in Learning, Design, and Technology program. She graduated from University of California, Riverside, where she earned her B.A. degree in Psychology as a track and field student-athlete. Before going into her graduate program, Cydney worked with City Year Los Angeles and served as an AmeriCorps member, where she mentored elementary students in reading and math and helped students build social and emotional learning in their education. During her time with City Year, she and her team partnered with STEM to the Future, which is a non profit organization located in Los Angeles that focuses on inspiring and motivating Black and Latinx youth to be creative, critical thinkers who use STEAM to develop solutions to real-world problems such as climate change, public safety, and poverty. Cydney helped facilitate presentations using a technological coding platform (i.eScratch) to inspire Black and Latinx students to design, create, and envision themselves as change-makers in STEM and within their communities. Moving forward, Cydney desires to utilize her M.A. degree to create, redesign, and challenge current curricula in K-12, higher education, and nonprofit organizations. She hopes to create equitable and safe spaces that are culturally sustainable and relevant for Black, Indigenous, and students of color to thrive within their learning experiences and spaces. When Cydney is not busy with academic work, she likes to exercise, read Black speculative fiction (Afrofuturism) and fantasy novels, play Sims, and listen and dance to old-school R&B/soul music.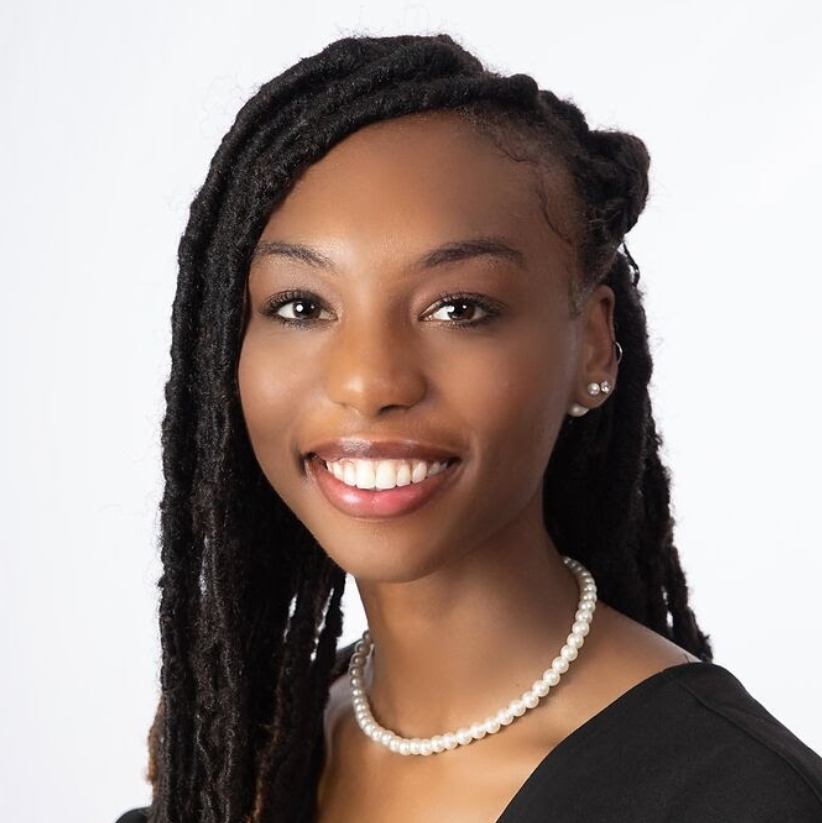 LaMaria Glass
ASK Program Justice Graduate Intern
Send a message
LaMaria Glass is a first-year graduate student in the Educational Transformation program at Georgetown University, concentrating in Advocacy and Policy. She graduated from the University of Virginia with a Bachelor of Science in Education, double majoring in Sociology and Youth & Social Innovation. LaMaria is passionate about youth and advocacy, and her ultimate goal is to advocate for students through education or for youth involved in the juvenile justice system. Throughout her undergraduate tenure, LaMaria was involved with a number of organizations whose missions ranged from philanthropy to advocacy to centering first-generation college-bound students. Since graduating in May 2020, she has found ways to stay involved in her community, either by working with youth or through her service with the Danville Alumnae Chapter of Delta Sigma Theta Sorority, Incorporated. Her leisure time is often spent singing, reading, exercising, playing basketball, and enjoying family and friends.
Kashika Gokhale
Operations Justice Graduate Intern
Send a message
Kashika Gokhale is a first-year graduate student in the Conflict Resolution program at Georgetown University. She graduated from Ashoka University with a Bachelor of Arts (Hons) with a double major in Psychology and History-International Relations. Kashika is passionate about women's and children's rights in conflict areas with an emphasis on post-conflict rehabilitation and trauma healing. After graduating from Georgetown, she hopes to work as a mediator for an NGO in the Human Rights Sector. In her free time, you could find Kashika exploring places off the beaten path, reading fantasy novels and trying new food.
Stephanie Jennings
Jumpstart Program Justice Graduate Intern
Send a message
Stephanie Jennings is a first-year graduate student in the Masters of Educational Transformation program with a concentration in advocacy and policy. Stephanie is from Cupertino, California and attended undergraduate school at the University of California in Santa Barbara. After completing her undergraduate degree in biopsychology, she received her Masters in Teaching at Santa Clara University in the Bay Area. Afterwards, she taught fifth grade at Blue Hills Elementary School for two years before moving to Washington, DC. Stephanie is passionate about social justice and hopes to leave this program with the knowledge and skills to advocate for underserved students in the education system. In her free time, she likes to play basketball, exercise, and cook.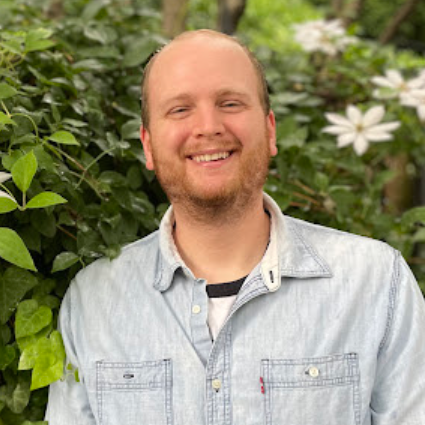 Noah Leiter
Operations Justice Graduate Intern
Send a message
Noah Leiter is a first-year graduate student in the MA English program at Georgetown. Noah hails from central Missouri and attended the University of Missouri for undergrad, where he received a B.S. in Computer Science with minors in English and Mathematics. He spent the last several years living and working in New York City as a Software Engineer. Noah likes to teach, volunteer at hospices, write poetry, review video games, and water his tomatoes.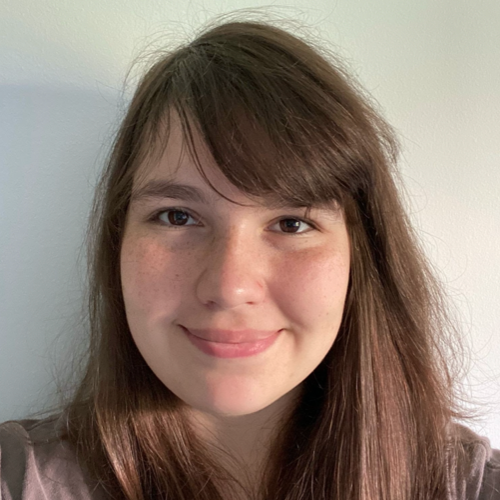 Katherine Lentz
Operations Justice Graduate Intern
Send a message
Katherine Lentz is a first-year graduate student pursuing an MA in Conflict Resolution. She graduated from Gettysburg College with a double major in Public Policy and Psychology, along with a minor in Peace & Justice studies. She is passionate about refugee issues, and has worked with refugees and displaced peoples in her internships at the International Rescue Committee and the Franciscan Center, respectively. While her primary professional interests focus on post-conflict reconstruction and peace building, she is also interested in issues relating to the criminal justice system in the U.S.. Prior to starting at Georgetown, Katherine completed an AmeriCorps year working as an advocate and mentor for kids involved with the juvenile justice system.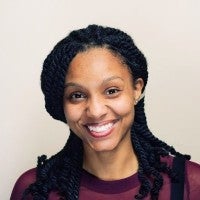 Jordan Lloyd
DC Schools Project Justice Graduate Intern
Send a message
Jordan Lloyd is a second-year graduate student in the Latin American Studies program at Georgetown University's Edmund A. Walsh School of Foreign Service. Jordan graduated with a Bachelor of Arts from the University of Richmond and was both a Richmond Scholar and Oliver Hill Scholar. She double majored in Latin American, Latino, and Iberian Studies as well as Global Studies, with a concentration in Development and Change. She also double minored in Anthropology and Luso-Brazilian Studies. During her undergraduate studies, Jordan worked as a Tutor Supervisor, a Spanish Assistant Teacher, and as a Spanish tutor. She also served as an assistant teacher for WeSpeak Social Project, a non-profit English language school in Salvador, Brazil. Her senior theses focused on the socio-economic history of domestic workers in Brazil and cross cultural analysis of Afro-Brazilian and Afro-Cuban religion and history. After completing her undergraduate degree, Jordan began working as a Spanish and Portuguese researcher for Exiger Diligence, a due diligence firm in Silver Spring, Maryland. She also provides online tutoring services in Spanish, Test Prep., Writing, and Reading Comprehension doing business as "The Young Professors." After completing her master's degree, Jordan will continue her education through a doctoral program, likely in Latin-American Studies and International Education.
Justin Haas
Social Justice Curriculum and Pedagogy Justice Graduate Intern
Send a message
Justin Haas is a first-year graduate student in the Educational Transformation program at Georgetown University. Justin graduated with a Bachelor of Arts from Colorado College and majored in Education. Since graduating in 2016, Justin worked as an associate third grade teacher at Wilmington Friends School in Wilmington, Delaware. He moved to Washington DC to teach third grade, and eventually fifth grade, at the Lowell School, an independent progressive school in Northwest DC. While at Lowell, Justin co-facilitated Seeking Educational Equity and Diversity (SEED) workshops and presented at the Association of Independent Maryland and DC Schools (AIMS) on issues of whiteness and white supremacy and its intersection in the classroom. Expanding his activism beyond the classroom, Justin has volunteered for organizations such as: Teaching For Change, Resources Generation DC and Standing Up For Racial Justice (SURJ). Justin grew up with a passion for social justice and balances it out with other fun activities such as: basketball, reading, playing chess and above all cooking.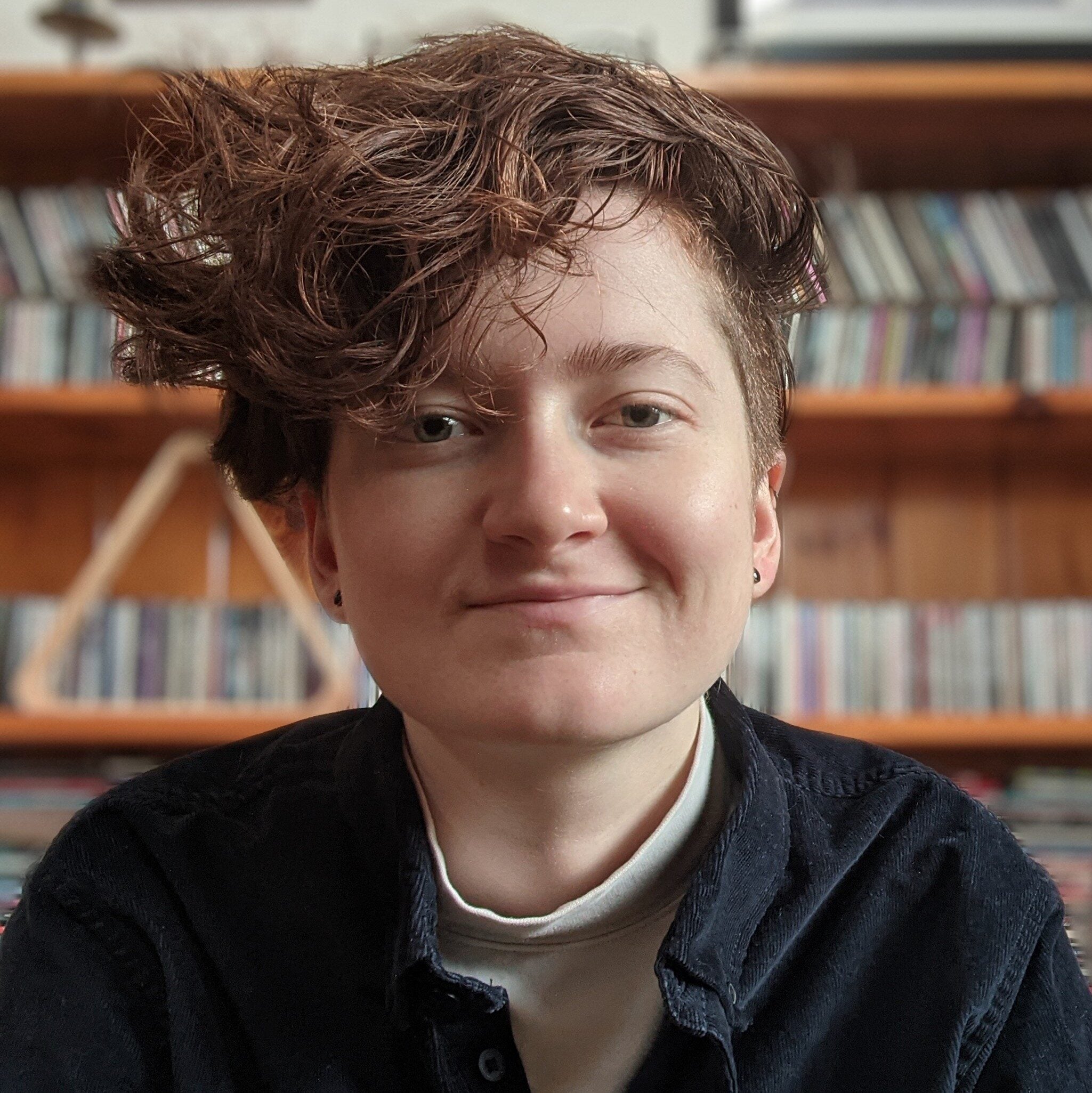 Aine McAlinden
Communications & Outreach Justice Graduate Intern
Send a message
Aine is a second-year graduate student in the Linguistics Department, pursuing a Master's in Language and Communication. After receiving her BA from Boston College in Linguistics and Sociology, Aine worked in language education in upstate New York, suburban France, and rural Canada before moving to Vermont for a year-long fellowship at Middlebury College. There, she conducted outreach initiatives, designed promotional materials, and led a group of undergraduate interns at the Rohatyn Center for Global Affairs, whose mission is to increase awareness of international and global issues on campus. Aine's professional experience also extends to the nonprofit sphere, where she has happily managed an independent college radio station, served as an advocacy intern for an Indigenous rights organization, and volunteered regularly at a local LGBTQ center. In her Master's program, Aine focuses on using discourse analysis and interactional sociolinguistics to study the ways in which language can be used as a tool to foster inclusivity for marginalized folks. Aine aims ultimately to unite her passions for language and social justice with a skillset in multimedia education, in order to promote a widespread social consciousness of how linguistic diversity is deeply intertwined with social inequality, which she believes will have a profound impact on both micro- and macro-level social worlds.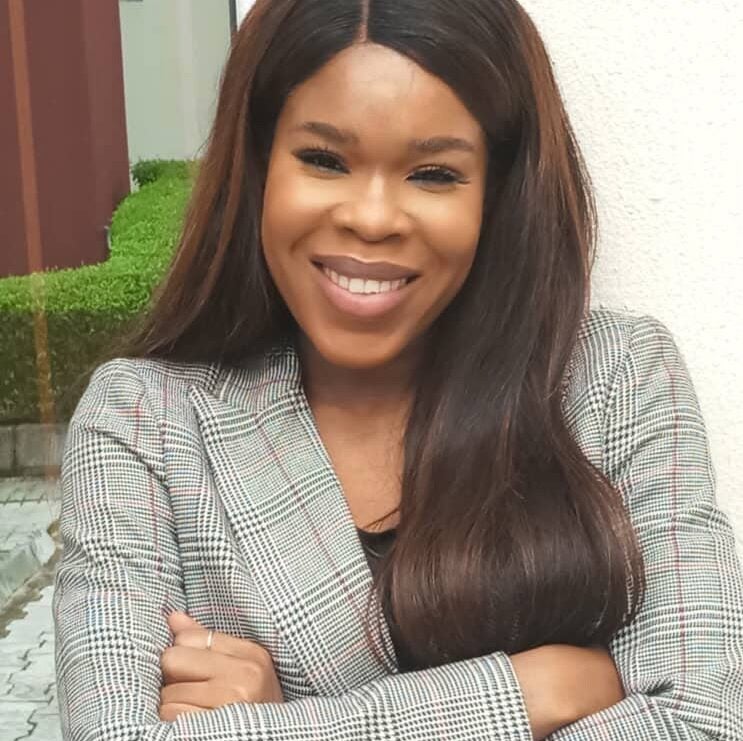 Clara Ohakim
Finance and Philanthropy Justice Graduate Intern
Send a message
Clara Ohakim is a second-year graduate student in the Master's in Global Human Development program of the Walsh School of Foreign Service. She joined this program after working on finance projects at KPMG and Shell. She started her own business and, through this venture, she experienced the challenges of accessing credit as a female entrepreneur. This led her to work on public-private partnerships finance projects that gave micro-, small-, and medium- enterprises access to sustainable credit to expand their business operations. Her interest in international development stems from a desire to develop strategies that implement informed and data-driven solutions to sustainable finance, equality and financial inclusion in developing countries. Clara holds a B.A. in Business Economics and Financial Management from the University of Hull in the United Kingdom.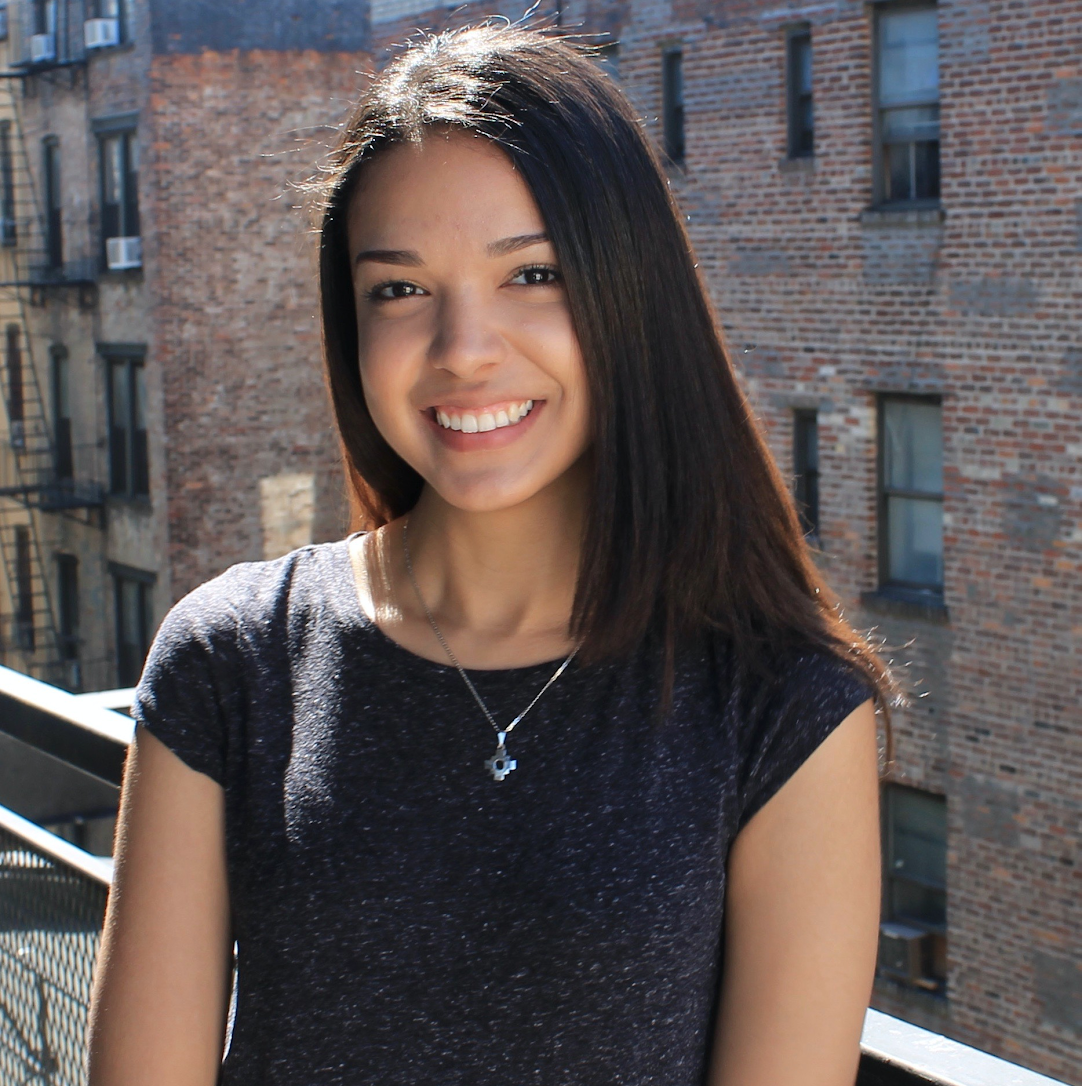 Genesis Torres-Alcantara
Alternative Breaks Program Justice Graduate Intern
Send a message
Genesis Torres-Alcantara is a second-year graduate student pursuing a Master's in Latin American Studies at the Walsh School of Foreign Service. She graduated from College of the Holy Cross where she double majored in Psychology and Sociology and completed a concentration in Latin American, LatinX, and Caribbean Studies. After graduation, she served as an AmeriCorps fellow for two years at Cornelia Connelly Center (CCC), an educational non-profit organization that serves at-risk girls on the Lower East Side of Manhattan and from which Genesis is a proud graduate. After completing her AmeriCorps fellowship, she transitioned to serving as the Advancement Associate at CCC. Genesis has a deep love and respect for Latin America and is passionate about indigenous rights, women's rights, and educational access for young girls in Latin America. After completing her degree, Genesis hopes to work for a research organization or a think tank to study the effectiveness of small scale policies that are put in place to transform social injustice such as access to education, poverty and gender equality in LATAM, with the goal of using this knowledge to drive meaningful and impactful change in the region. Lastly, Genesis is a member of The Donald F. McHenry Global Public Service Fellows 2020 cohort.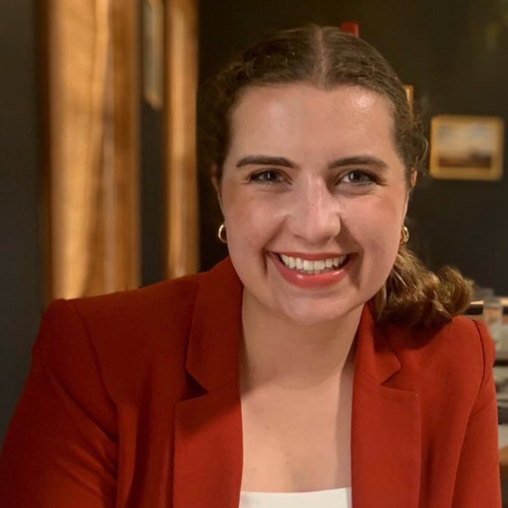 Elizabeth Wollan
HOME Program: Justice Graduate Intern
Send a message
Elizabeth is a first-year graduate student in the School of Foreign Service, where she focuses on international conflict negotiation, diplomatic studies, international human rights law, political affairs, and peace operations. After receiving her BA from Boston College in Political Science with double minors in International Studies and Hispanic Studies, Elizabeth moved to D.C. and began working as a legal analyst at Hughes Hubbard & Reed LLP before coming to Georgetown. While at the firm, Elizabeth specialized in international white collar crime, anti-corruption work, and sanctions and export controls. Although her degree is centered in foreign policy and international human rights, Elizabeth was drawn to the CSJ for its intentional local focus balancing short-term relief and long-term social change. Within the HOME Program (Homelessness Outreach | Meals | Education), Elizabeth expands capacity for the program's outreach and education efforts to promote the dignity and respect for unhoused people within D.C. When not at the Center or working towards her degree, Elizabeth loves listening to audiobooks and podcasts, arranging music, going on long walks or bike rides around D.C., cooking new recipes, swimming, or visiting her family and loved ones back in her hometown of Saint Paul, Minnesota.