Justice Graduate Interns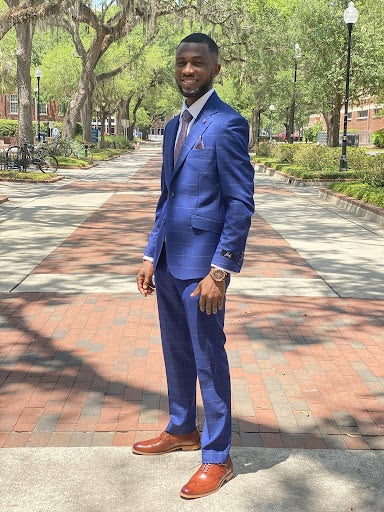 Crispin Beyogle
Student Leadership and Training Justice Graduate Intern
Crispin Abeifaa Beyogle is a second-year graduate student in the Latin American Studies program at Georgetown University. He comes from Nandom-Tom in the Upper West Region of Ghana but lived most of his formative years in Kumasi, Ashanti Region. Prior to coming to the hilltop, he received a combined BA French and Spanish degree at the University of Ghana in 2018. He also holds an MA in Hispanic Linguistics from the University of Florida where he graduated in May 2021. During his undergraduate studies, he received a merit scholarship in 2016 to pursue a language immersion program in Cuba, where he learned a lot about the Cuban culture and political history. The similarities between the Cuban and African cultures also piqued his interest in the Latin American region as a whole. His ultimate motivation to pursue this MA program stemmed from the various debates held by the Organization of American States (OAS) about the constitutional election of Nicolas Maduro as president of Venezuela. Moreover, he is interested in US-Cuba diplomatic relations and how that has evolved over the years. He looks forward to contributing to the noble goals of the CSJ and becoming an advocate for social justice in his community, workplace, and wherever he finds himself.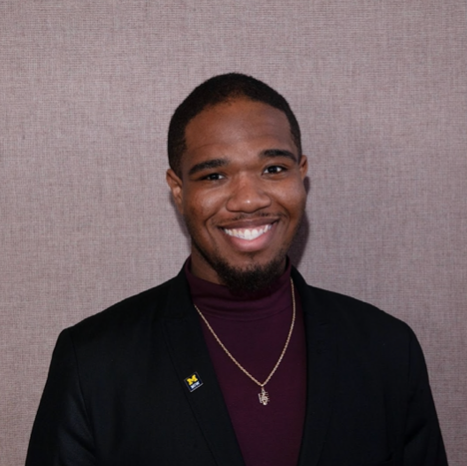 Jaylen Bradley
Alternative Breaks Program Justice Graduate Intern
Jaylen Bradley is a second-year graduate student at the McCourt School of Public Policy in the Masters in Public Policy (MPP) program, and a returning CSJ JGI for ABP. He will pursue his Juris Doctorate (J.D.) next year. Jaylen is a Detroit, Michigan native. Before starting at McCourt, he graduated in December 2020 from the University of Michigan-Ann Arbor with a dual Bachelor of Arts degree in Political Science and Sociology with a minor in Law, Justice & Social Change. At the University of Michigan, he was involved with the Department of Intergroup Relations (IGR)/Common Ground serving as the Curriculum Specialist, participated in Alternative Spring Breaks, and founded his own student organization as a first year student committed to social justice via dialogue and action on an array of current events called the Diversity and Politics Forum (DAP). He enjoys traveling, trying new food, and listening/dancing to various music.
Tatiana Fedrick
After School Kids (ASK) Program Intern
Tatiana is a second year McCourt student currently pursuing a Master of Public Policy degree with a focus on social policy. Tatiana received her B.A. in Sociology from Colgate University and worked this summer as a Child Welfare intern with the Partnership for America's Children. As an intern, she engages in research and advocacy efforts to help improve policies affecting youth at local, state, and national levels that center on neglect and foster care children. Tatiana seeks to support the goals of child advocates in improving support for children and their families. She utilizes her quantitative and qualitative skills to investigate inequities and racial disparities present in social policy and child welfare systems.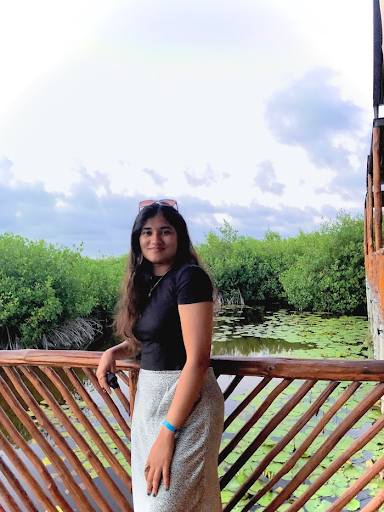 Kashika Gokhale
Finance and Administrative Justice Graduate Intern
Kashika Gokhale is a second-year graduate student in the Conflict Resolution program at Georgetown University. She graduated from Ashoka University with a Bachelor of Arts (Hons) with a double major in Psychology and History-International Relations. Kashika is passionate about women's and children's rights in conflict areas with an emphasis on post-conflict rehabilitation and trauma healing. After graduating from Georgetown, she hopes to work as a mediator for an NGO in the Human Rights Sector. In her free time, you could find Kashika exploring places off the beaten path, reading fantasy novels and trying new food.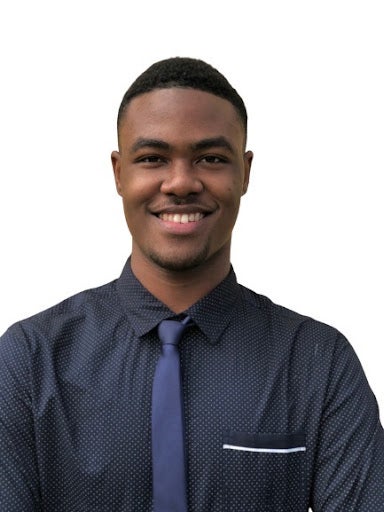 Alex Grant
Jumpstart Justice Graduate Intern
Alex Grant is a first-year graduate student in the Epidemiology program at Georgetown. Alex is an international student from Jamaica that recently graduated from Nova Southeastern University in Fort Lauderdale, Florida with a degree in Biology and a minor in Public Health. There, he gained a passion for health equity and advocacy making his career goal aiding in reducing health disparities in society through research and policy. Also, during his time at Nova Southeastern University, Alex was a student advocate serving on the student government as the International Senator where he raised awareness on pertinent issues for international students. Outside of academics, Alex loves travelling, exploring new places, and having a good time with his friends.
Naho Kimura
Communications and Outreach Justice Graduate Intern
Naho Kimura is a first-year graduate student in the Masters of Conflict Resolution program at Georgetown University and is pursuing the Certificate in Refugee, Migration and Humanitarian Emergencies. She earned her bachelor's degree in anthropology and sociology from Sophia University in Tokyo, Japan. During her undergraduate years, she conducted research on Tokyo Immigration Detention Center, interviewing asylum seekers and refugees who had fled to Japan. To deliver their voices to a wider audience, she inaugurated a bilingual website called "Refugee Voices Japan," documenting their persecutions stories and struggles. In addition to her undergraduate research, she interned at the International Committee of the Red Cross and volunteered for an Austria-based NGO assisting Ukrainian refugees, especially those with physical disabilities. In her free time, she enjoys cycling, reading outside, and watching movies from the 70s and 80s.
Huong (Vaneessa) Le
Racial Justice Initiatives Justice Graduate Intern
Vanessa is a first-year graduate student in the M.S. Foreign Service program at Georgetown. Born and raised in Vietnam, Vanessa takes interest in international affairs and sustainable development. She graduated from UC San Diego with a BA in International Studies-Sociology and minors in Environmental Studies and Music. Vanessa spent her gap year working in transportation electrification policy in San Diego. Understanding sustainable development cannot exist without a decolonization framework, Vanessa sets her goal to integrate social justice into her academic and professional work. In her free time, Vanessa enjoys picnicking with a good book and making her 120th Spotify playlist.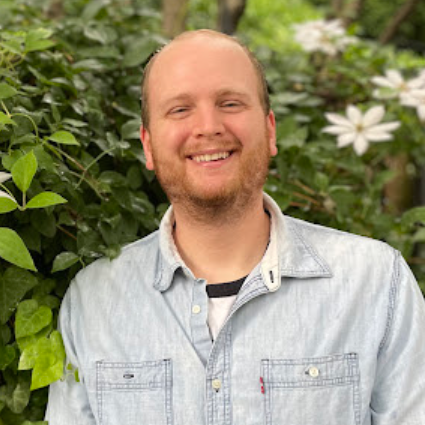 Noah Leiter
Operations Justice Graduate Intern
Noah Leiter is a second-year graduate student in the Master's English program at Georgetown. Noah hails from central Missouri and attended the University of Missouri, where he received a B.S. in Computer Science with minors in English and Mathematics. He spent the last several years living and working in New York City as a Software Engineer. Noah likes to teach, volunteer at hospices, write poetry, review video games, and water his tomatoes.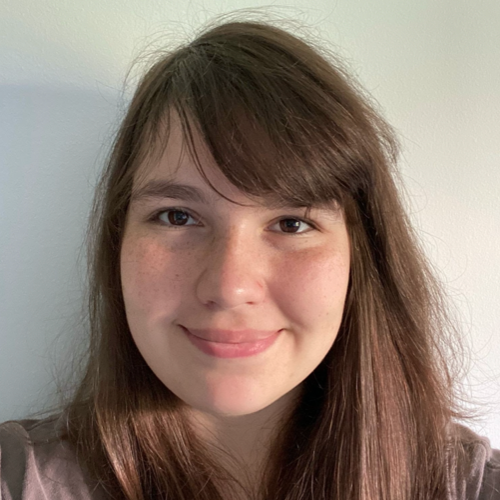 Katherine Lentz
Research & Evaluation Justice Graduate Intern
Katherine Lentz is a second-year graduate student pursuing an MA in Conflict Resolution. She graduated from Gettysburg College with a double major in Public Policy and Psychology, along with a minor in Peace & Justice studies. She is passionate about refugee issues, and has worked with refugees and displaced peoples in her internships at the International Rescue Committee and the Franciscan Center, respectively. She recently completed a research position with Global Financial Integrity, and is currently working as a pre-coder with the Prosecution Project. While her primary professional interests focus on post-conflict reconstruction and peace building, she is also interested in issues relating to the criminal justice system in the United States. Prior to starting at Georgetown, Katherine completed an AmeriCorps year working as an advocate and mentor for kids involved with the juvenile justice system.
Nourhan Nasser
DC Schools Project Graduate Intern
Nourhan is a first-year graduate student in the School of Foreign Service pursuing a Masters of Science in Foreign Service. She was born and raised in Lebanon before moving to Orlando, Florida in 2012. She recently earned her bachelor's degree in political science from the University of Central Florida, concentrating in comparative politics and international relations. In addition, Nourhan minored in Latin American Studies and earned a certificate in Intelligence and National Security. Nourhan enjoys working out, hiking, and spending time with friends and is excited to give back to her new community.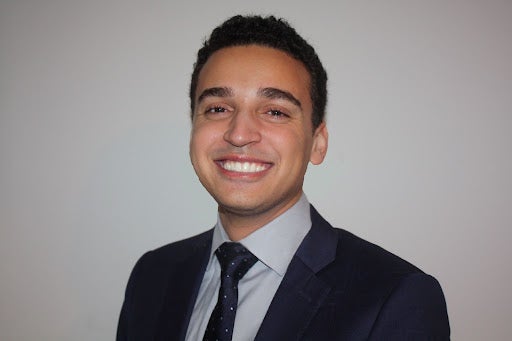 Sean Stielow
DC Reads/DC STEM Justice Graduate Intern
Sean is a first-year graduate student in the Master of Science in Addiction Policy and Practice program at Georgetown University. Originally from South Jersey, Sean graduated from Johns Hopkins University with a double major in Neuroscience and Spanish. During his undergraduate career, he discovered a passion for health and educational equity. After he graduated from JHU, Sean joined Teach For America and returned to New Jersey to teach middle school science in Camden. He pursued a Master of Arts in Teaching and Secondary Science at the Relay Graduate School of Education. As the DC Reads/DC Stem Justice Graduate Intern, Sean hopes to continue to foster his passion for educational equity by supporting elementary school students in the DC community. In his free time, you can find him trying to meet his Goodreads Reading Challenge goal, exercising, trying new foods, taking pictures, or watching international TV shows and movies.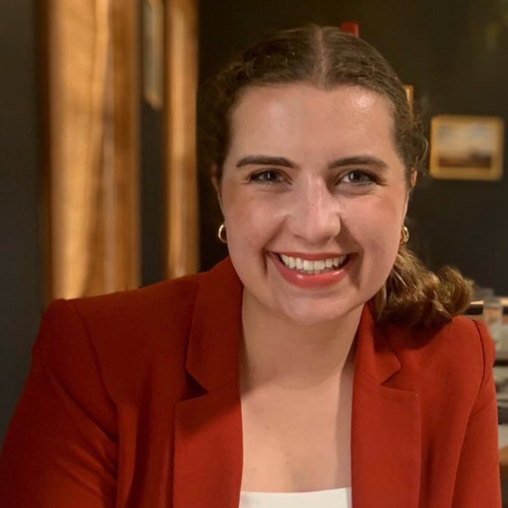 Elizabeth Wollan
HOME Program: Justice Graduate Intern
Elizabeth is a second-year graduate student in the School of Foreign Service, where she focuses on international conflict negotiation, diplomatic studies, international human rights law, political affairs, and peace operations. After receiving her BA from Boston College in Political Science with double minors in International Studies and Hispanic Studies, Elizabeth moved to DC and began working as a legal analyst at Hughes Hubbard & Reed LLP before coming to Georgetown.  While at the firm, Elizabeth specialized in international white collar crime, anti-corruption work, and sanctions and export controls. Although her degree is centered in foreign policy and international human rights, Elizabeth was drawn to the CSJ for its intentional local focus balancing short-term relief and long-term social change. Within the HOME Program (Homelessness Outreach | Meals | Education), Elizabeth expands capacity for the program's outreach and education efforts to promote the dignity and respect for unhoused people within D.C. When not at the Center or working towards her degree, Elizabeth loves listening to audiobooks and podcasts, arranging music, going on long walks or bike rides around DC, cooking new recipes, swimming, or visiting her family and loved ones back in her hometown of Saint Paul, Minnesota.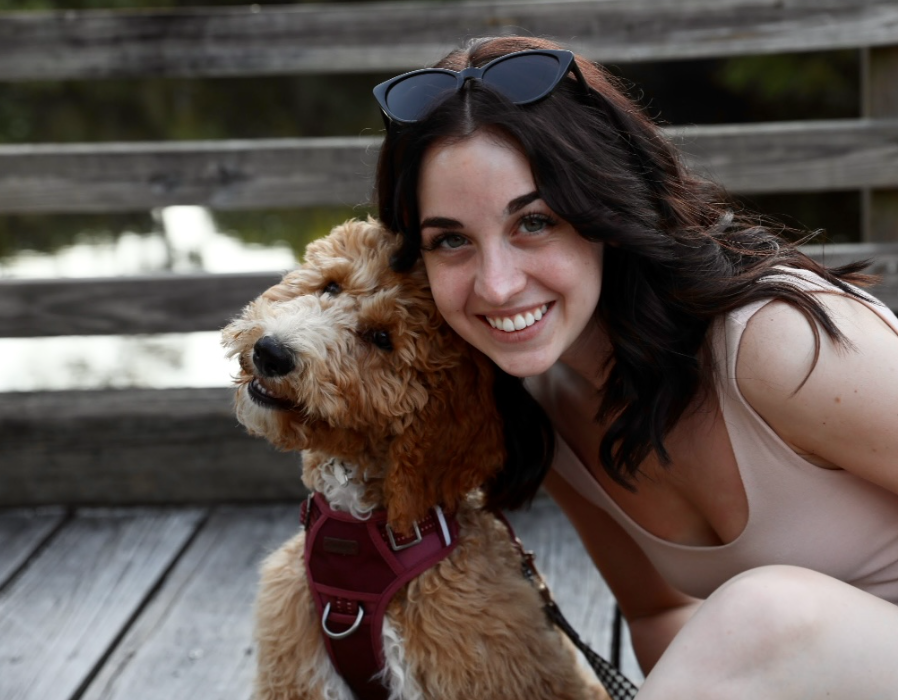 Hailey Rastrelli
Operations Graduate Intern
Hailey is a first-year Master of Arts in Liberal Studies student working on a certificate with the Georgetown Institute for Women, Peace, and Security. Although hailing from South Florida, Hailey has spent most of her traveling the world, not only for pleasure, but to support international businesses, and conduct research for student lectures. Post-education, Hailey hopes to be an attorney in the international human rights field, one perhaps start her own or fund a grass-roots non-profit in the future. But for now, when she's not studying, you will find her spending all her time with her dog-daughter, Justice… cooking new things and making her friends try them like an Italian grandmother, practicing sign-language, and helping other young people grow their businesses or passion projects.
Anaïs Martin
Immersion Justice Graduate Intern
Anaïs Martin is a first-year graduate student in Conflict Resolution at the Graduate School of Arts and Sciences. Anaïs is also a recent graduate of the MSc in Gender, Peace, and Security at the London School of Economics and holds a BA in Politics from King's College London. Since 2019, she has worked alongside peacebuilding NGOs locally (in the United Kingdom) and internationally. Anaïs was born in San Jose (Costa Rica) but grew up in Madrid (Spain). She is fluent in French, Spanish and English and hopes to learn Arabic someday! You can find her sewing, reading or watering her plants when she isn't busy perfecting and decorating her reading corner.
Anuja Pathak
Immigration Justice Graduate Intern
Anuja is a first-year graduate student in Conflict Resolution from the United Kingdom. Before moving to the USA, she worked with human rights defenders in Guatemala and in the Middle East and North Africa. She is especially interested in supporting grassroots actors in their peacebuilding efforts. Outside of university, Anuja loves wild swimming and picnics.