Justice Graduate Interns
Alex Grant
Educational Equity Justice Graduate Intern
Alex Grant is a graduate student in the Epidemiology program. Alex is an international student from Jamaica who graduated from Nova Southeastern University in Fort Lauderdale, Florida with a degree in Biology and a minor in Public Health. There, he gained a passion for health equity and advocacy making his career goal aiding in reducing health disparities in society through research and policy. He currently serves as Parliamentarian for the Graduate Student Government where he chairs the Governance committee. Alex has an interest in childhood cancer epidemiology and hopes to pursue a Ph.D. in that field. Outside of academics, Alex loves traveling, and enjoying new experiences with friends.
Naho Kimura
Communications and Outreach Justice Graduate Intern
Naho Kimura is a graduate student in the Conflict Resolution program at Georgetown University and is pursuing the Certificate in Refugee, Migration and Humanitarian Emergencies. She earned her bachelor's degree in anthropology and sociology from Sophia University in Tokyo, Japan. During her undergraduate years, she conducted research on Tokyo Immigration Detention Center, interviewing asylum seekers and refugees who had fled to Japan. To deliver their voices to a wider audience, she inaugurated a bilingual website called "Refugee Voices Japan," documenting their persecutions stories and struggles. In addition to her undergraduate research, she interned at the International Committee of the Red Cross and volunteered for an Austria-based NGO assisting Ukrainian refugees, especially those with physical disabilities. Over the summer, she spent three months working for an international NGO in Kenya, where she supported the implementation of water, sanitation and hygiene projects in refugee camps. In her free time, she enjoys cycling, reading outside, and watching movies from the 70s and 80s.
Huong (Vaneessa) Le
Racial Justice Initiatives Justice Graduate Intern
Vanessa is a graduate student in the Masters of Science in Foreign Service program at Georgetown. Born and raised in Vietnam, Vanessa has an interest in international affairs and sustainable development. She graduated from UC San Diego with a BA in International Studies-Sociology and minors in Environmental Studies and Music. Vanessa spent her gap year working in transportation electrification policy in San Diego. Understanding sustainable development cannot exist without a decolonization framework, Vanessa sets her goal to integrate social justice into her academic and professional work. In her free time, Vanessa enjoys picnicking with a good book and making her 120th Spotify playlist.
Anaïs Martin
Immersion Justice Graduate Intern
Anaïs Martin is a graduate student in the MA in Conflict Resolution at the Graduate School of Arts and Sciences. Anaïs is also a recent graduate of the MSc in Gender, Peace, and Security at the London School of Economics and holds a BA in Politics from King's College London. Since 2019, she has worked alongside peacebuilding NGOs locally and internationally focusing on post-conflict peacebuilding and reconciliation. She is now looking to reside in Buenos Aires with her grandmother and continue her life in the community-building and restorative circles in the region. You can find her sewing, reading or watering her plants when she isn't busy perfecting and decorating her reading corner.
Samuel (Sam) Primis
Immigrant Justice Initiatives Justice Graduate Intern
Samuel is a second-year graduate student in the MA Latin American Studies program in the School of Foreign Service (SFS). Born in DC and raised in Chevy Chase, Maryland, he completed his Bachelor's at Northwestern University in Evanston, Illinois, majoring in International Studies and Spanish with a minor in Portuguese. Throughout both his high school and undergraduate experiences, Samuel worked closely with recent immigrant communities in DC and Chicago, in addition to researching immigration to, from, and within Latin America in an academic setting. Outside of school, Samuel enjoys yoga, reading, and spending time with friends and family.
Gabriella (Gabi) Farrell
DCSP & Immigrant Justice Initiatives Justice Graduate Intern
Gabriella is a graduate student pursuing a MA in Latin American Studies in the School of Foreign Service (SFS) with a focus on migration. As an undergraduate student at Dickinson College, Gabriella studied International Studies and Latin American, Latinx and Caribbean studies. In academic settings, she has conducted research on im/migrant communities in Argentina and Washington D.C. Gabriella has research and nonprofit experience in addition to experience working in community with working class im/migrant families in the D.C. area. Outside of the classroom, Gabriella enjoys cooking, exploring new restaurants, and social dancing at salsa/bachata events in D.C.
Ileana Mendez Espinoza
Immigrant Justice Graduate Intern
Ileana is a graduate student in the Special Masters in Physiology at Georgetown. She graduated with her Honors BS in Human Sciences from Georgetown's School of Health this past May of 2023. Throughout her time as an undergrad, Ileana was a member of the DC Schools Project. The program allowed her to work toward her goals in immigration justice and to spread the passion toward achieving justice amongst the Georgetown community. As she is in the process of applying to medical schools, Ileana hopes to give back to her community by working in community-based clinics that provide access to the most vulnerable populations. She has began to do so this past summer during her time in the Arlington Free Clinic, where she was a volunteer before working full-time with them during the summer. 
Ciera Dykstra
HOME Program Justice Graduate Intern
Ciera is a second year Masters of Foreign Service in Science and Technology in International Affairs student and a graduate from the University of Colorado Boulder. As a Pickering fellow they will be entering the US Foreign Service as  diplomats in August 2023. Although they will be soon representing the US internationally, their love for the country and community is rooted in their work through mutual aid organizations over the last 5 years. Ciera believes that to change the world, one must start with taking care of their community and looks forward to supporting students, employees, unhoused neighbors and residents in increasing community care and knowledge through the HOME program. When Ciera is not listening to international relations podcast you can find them crocheting, taking their two kittens (Juniper and Huckleberry) on walks, and spending time outside with friends.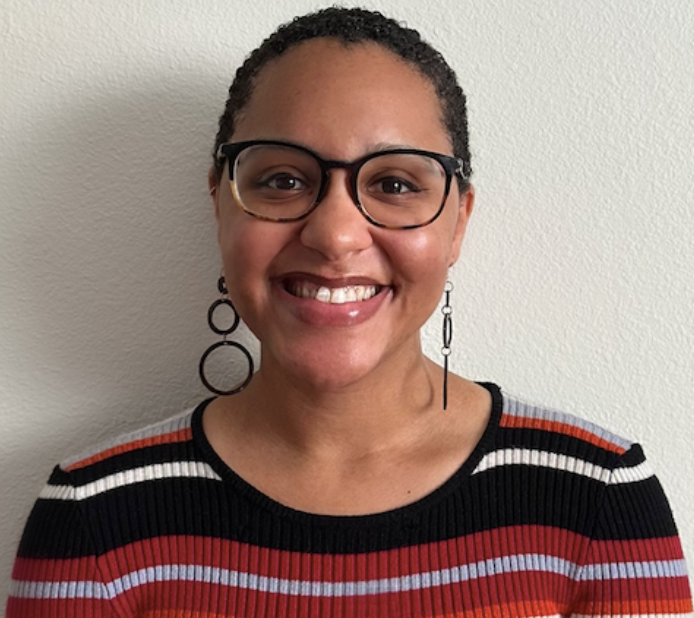 Jamira Richardson
Youth Justice Graduate Intern
Jamira is a graduate student in the English MA program at Georgetown. Originally from San Antonio, Texas, she graduated summa cum laude from St. Mary's University with a B.A. in English Literature and Language in 2020. Before coming to the Hilltop, she worked extensively with underserved youth as an intern for a premier literary arts center, a student success coach for an education nonprofit, and a teacher for an afterschool program similar to ASK. In the future, she hopes to channel her passion for empowering diverse young voices into becoming an editor for multicultural children's and young adult books.
Sareena Dubey
Engaged Scholarship Justice Graduate Intern
Sareena Dubey is a graduate student in the MA of Global, International, and Comparative History program. Her academic focus is on migrant farm labor in California during the early 20th century. Her research concentrates on labor movements and explicitly explores cultural practices, intra-ethnic hierarchies, and outside interventions on and within these communities. Much of her work is rooted in activism of the past with the ultimate goal of informing future activism. Sareena is also the co-editor-in-chief of the Georgetown history publication, The Footnote, and currently serves as a senator in the graduate student government. When free, you can find her at the nearest live music venue, cuddling with her dachshund called Disco, or collecting records. 
Mihad Semir
Educational Equity Justice Graduate Intern
Mihad Semir is a graduate student in the Epidemiology Program. Mihad is originally from Minnesota, where she graduated from the University of St. Thomas in St. Paul. She received her Bachelor of Science in Neuroscience with minors in Public Health and Psychology. During her undergraduate capstone, Mihad was introduced to a nonprofit in Minnesota that focused on the importance of a child's sleep and providing families with beds for their children. In this role, she learned more about the importance of children having a bed and the impacts of that on a child's academics, performance, and overall mood, this began her passion for Epidemiology. Mihad is interested in the impact of Post Migration Stress on Health, the etiology of neurodevelopmental disorders and neurocognitive disorders, and Infectious Diseases and the impacts on Africa and the Health Systems in place. She hopes to pursue her PhD in the future. In her free time, she enjoys reading, watching films, going to concerts/museums, and exploring D.C..
Gavin McCabe
Jumpstart Program Justice Graduate Intern
Gavin McCabe is a graduate student in the Conflict Resolution program with the Department of Government. Gavin is originally from York, Pennsylvania. Gavin graduated in 2023 from Elizabethtown College in Lancaster, Pennsylvania with a degree in History and minors in Religious Studies and Communications. During his undergraduate studies, Gavin wrote numerous papers, including a published NHPA Section 106 review on the preservation of historic buildings. In his extracurricular activities, Gavin was a founding member of the History Club and Outing Club, president of the College Democrats and the Improvisation Team, and served in other capacities in the student government, ultimate frisbee team, television station, and radio station. Outside of school, Gavin spends his summers as a backpacking guide in Cimarron, New Mexico, and held an internship at the Hershey and Derry Township Historical Society. He hopes to finish his Masters' degree in 2024 and to continue to live in DC, but will always make time to continue his passion for the outdoors.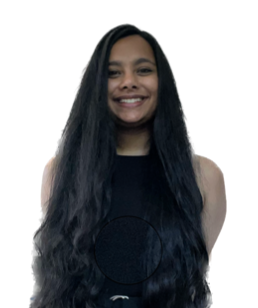 Meghana Kaladi
Operations Justice Graduate Intern
Meghana Kaladi is a graduate student at the School of Foreign Service, pursuing the Global Human Development Master's. Meghana grew up in India and studied Statistics for her undergraduate degree. She felt that the numbers were fascinating, but there was always a sense of disconnect when the numbers were not used to understand the evidence-based policy in her classrooms. She then decided to pursue a Master's degree in Social Work, orienting her to the challenges in the field of development. Thereafter, she worked with the Government in India, having a multi-sectoral portfolio ranging from education to gender justice. Through her coursework at Georgetown she is specializing in Quantitative Analysis, having had opportunities to work in Morocco and Vietnam on issues of female labor force participation. You can find her doing pitch competitions, playing chess and reading near the pond. 
Andrew Van Wagoner
Student Organizations and Leadership Justice Graduate Intern
Andrew Van Wagoner is a graduate student in Georgetown's English MA program. He earned his Bachelor's from the University of Texas at Austin, where he majored in English, minored in Rhetoric, and earned a certificate in Creative Writing. After graduating, he briefly returned to his hometown in McAllen, Texas to work in education as a reading teacher for elementary school students. Andrew hopes to eventually enter a PhD program after completing his MA thesis, where he'll continue doing research on literature and theory. During his free time, Andrew likes to write short fiction, read novels, play games, and explore Washington D.C. 
Iklil Bouhmouch
Alternative Breaks Programs Justice Graduate Intern
Iklil Bouhmouch is one of the graduate interns with the CSJ, working specifically on the Alternative Breaks Programs. Having completed her bachelor's in anthropology with a minor in gender studies at UCLA, she is in the second year of her Masters in Arab Studies at Georgetown. As part of her undergraduate thesis, Iklil conducted a digital ethnography examining the ways in which female rappers carry on a legacy of musical resistance to modesty culture. Their research generally centers gender, class, identity, and the environment in Northern Africa as seen through the lenses of cultural anthropology, history, and media studies. Iklil grew up in Rabat, Morocco, and advocates for a transnational and transregional feminism grounded in decoloniality, anti-capitalism, environmentalism, and racial justice. As such, she has been organizing around various issues including alternative programming amongst indigenous environmental activists at the COP22, activism against US militarism in the SWANA region and for justice in Palestine, as well as the feminist movement in Morocco. In her free time, Iklil enjoys photography and videography, collaging, and dancing to afrobeats, chaabi, and raï.
Minna Mughal
Justice Graduate Intern for HOME/55H
Minna Mughal is a graduate student pursuing a Master's in Management at McDonough School of Business. She is originally from California, obtaining a Marketing degree from The University of San Francisco. During her time in San Francisco, she spent a majority of her time volunteering at shelters around the city, such as St. Anthony's Foundation and built community with the clients she worked with. As Cultural Awareness Chair in her sorority, Delta Zeta Xi Lambda, she created and facilitated various workshops on social justice and impact to encourage her sisters to focus on issues within the San Francisco community itself. In the future, Minna hopes to integrate her passion for social justice and bring ethical values into her leadership positions. On the weekends you can find Minna at the National Gallery of Art or perusing the different shops on Wisconsin Ave.