Summer Institute for Teaching and Learning(SITL)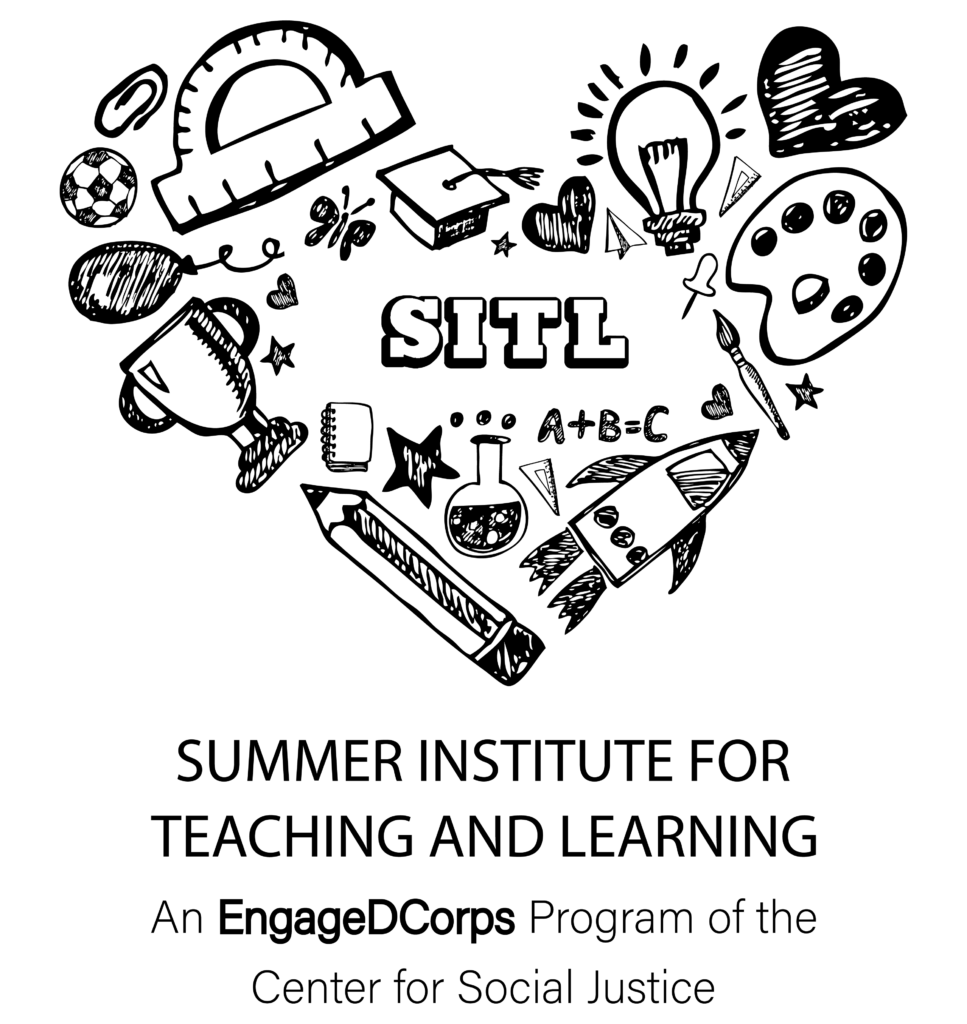 The Summer Institute for Teaching and Learning (SITL) is an eight-week summer program open to undergraduate and graduate students who are looking for a meaningful experience engaging in educational issues by working in a classroom setting. SITL partners with DC Public Schools' summer schools, community centers, and other nonprofit organizations to reduce summer learning loss and provide academic enrichment opportunities to underserved youth. The program requires a time commitment of 40 hours per week. No prior teaching experience is required, but applicants should have a deep interest in education, teaching and social justice. Both Federal Work Study and volunteer positions are available.
The eight-week program consists of two phases:
Weeks 1-3: training at Georgetown (daily schedule generally 9:00am-5:00 pm)
Weeks 4-8: on-site programming, schedules vary by site (10:00am-6:00pm)
The sign-up form for Summer 2023 will open at the end of January 2023. Email the Assistant Director for Educational Equity Programs, Noelle Gipson, at csjsitl@georgetown.edu for more information or with questions.
GU Summer Educators receive intensive training, including standards-based instruction, assessment/data tracking, and classroom management in order to serve as a Summer Educator for 1st – 5th grades. Working in co-teaching pairs, GU Summer Educators teach afternoon half-day classes of 10-25 elementary school students for five weeks.
What do past Summer Educators have to say about SITL?
"I see myself taking all the knowledge and experience I gained from SITL and applying it to both my life in college and beyond. I learned the importance of careful planning and the impact your words have. The whole experience also really opened my eyes to how influential a teacher can be on a student's life. As someone who is passionate about so many social justice issues, I found SITL to be eye-opening because it exposed me to so many issues at once."
"It is, hands-down, the best on-the-ground teaching experience you can get during your college career."

"It is a very challenging and rewarding experience. You are immersed in a different part of DC and have the opportunity to create real value for your students."
"I felt like I learned from my students as much, if not more, than they learned from me."