Justice Graduate Interns
Center for Social Justice Graduate Interns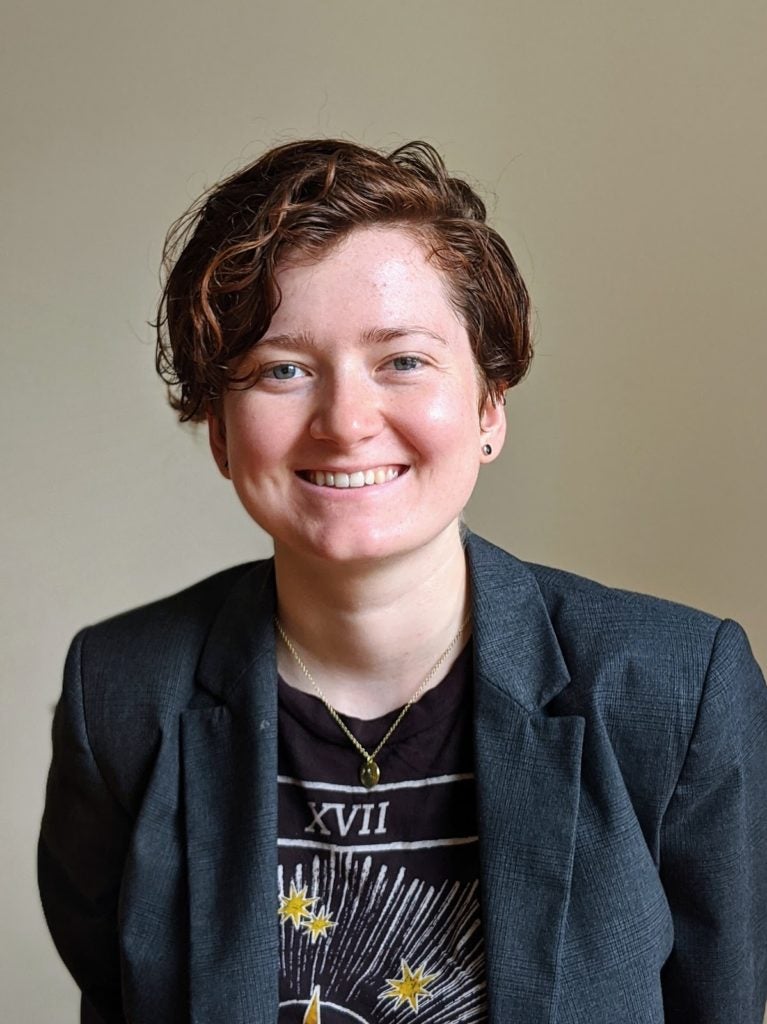 Aine McAlinden
Communications & Outreach Justice Graduate Intern
Send a message
Aine is a first-year graduate student in the Linguistics Department, pursuing a Master's in Language and Communication. After receiving her BA from Boston College in Linguistics and Sociology, Aine worked in language education in upstate New York, suburban France, and rural Canada before moving to Vermont for a year-long fellowship at Middlebury College. There, she conducted outreach initiatives, designed promotional materials, and led a group of undergraduate interns at the Rohatyn Center for Global Affairs, whose mission is to increase awareness of international and global issues on campus. Aine's professional experience also extends to the nonprofit sphere, where she has happily managed an independent college radio station, served as an advocacy intern for an Indigenous rights organization, and volunteered regularly at a local LGBTQ center. Aine aims ultimately to unite her passions for language and social justice with a skillset in multimedia educational tools, in order to promote a widespread social consciousness of how linguistic diversity is deeply intertwined with social inequality, which she believes will have a profound impact on both micro- and macro-level social worlds.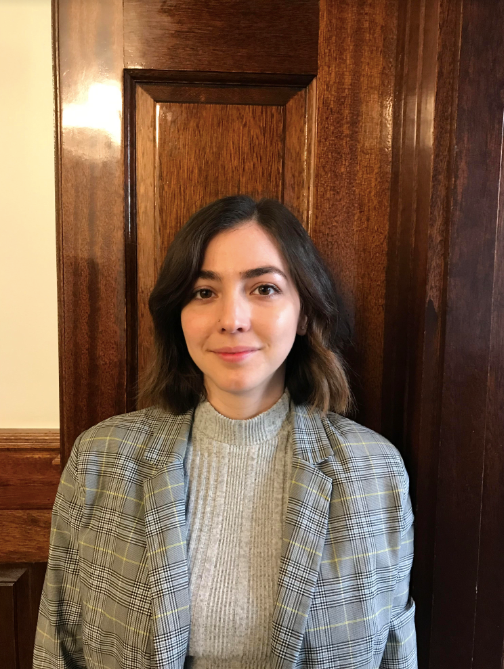 Milena Díaz
Social Justice Curriculum and Pedagogy & DC Schools Project Justice Graduate Intern
Send a message
Milena is a first-generation Cuban-American, second-year graduate student in Georgetown's Master's in Conflict Resolution Program. She received her BA in International Relations and Religious Studies from the University of South Florida. After graduation, she was appointed District Legislative Assistant for the Office of State Senator Janet Cruz, while also volunteering with Radiant Hands, a local Tampa refugee organization. Milena has worked as an ESL teacher to students in China for over two years, with a TESOL certification. She has also served as a Teaching Assistant at Georgetown for The Problem of God course, done in collaboration with the Center for Social Justice. During Summer 2020, she interned for CARECEN, the DC-based Central American Resource Center. Milena is focused on human rights related migration policies, specifically with a concentration on the integration of refugees and displaced peoples into new societies.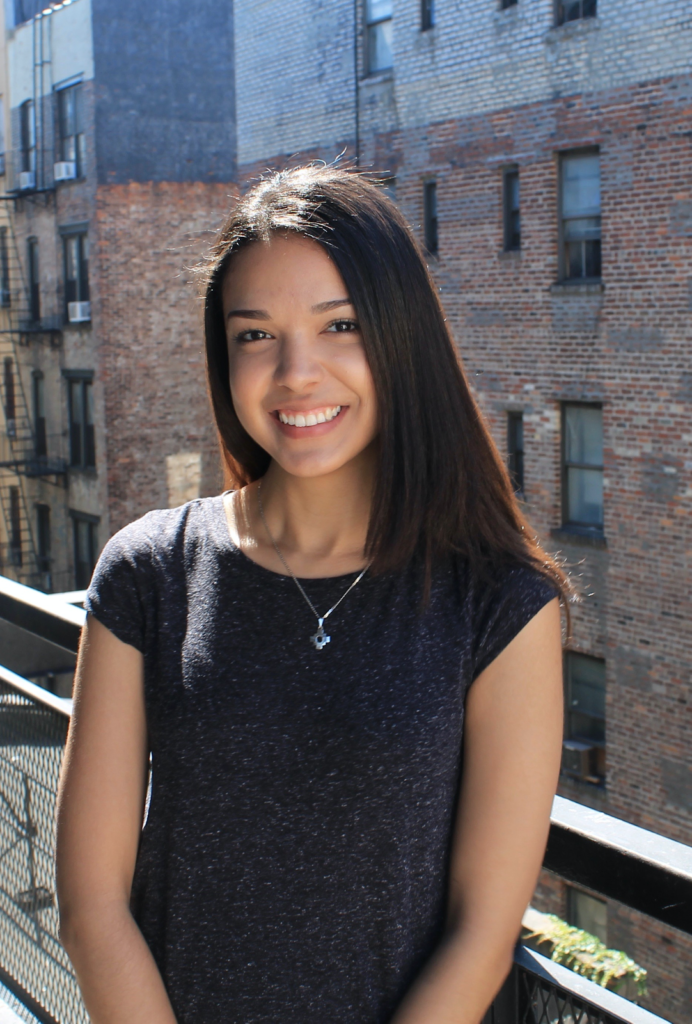 Genesis Torres-Alcantara
Alternative Breaks Program Justice Graduate Intern
Send a message 
Genesis Torres-Alcantara is a first year graduate student pursuing a Masters in Latin American Studies at the Walsh School of Foreign Service. She graduated from College of the Holy Cross where she double majored in Psychology and Sociology and completed a concentration in Latin American, LatinX, and Caribbean Studies. After graduating from College of the Holy Cross she served as an AmeriCorps fellow for two years at Cornelia Connelly Center (CCC), an educational non-profit that serves at-risk girls on the Lower East Side of Manhattan and from which Genesis is a proud graduate. After completing her AmeriCorps fellowship, she transitioned to serving as the Advancement Associate at CCC. Genesis has a deep love and respect for Latin America and is passionate about indigeious rights, women's rights, and educational access for young girls in Latin America. After completing her degree, Genesis hopes to work for a research organization or a think tank to study the effectiveness of small scale policies that are put in place to resolve issues of access to education, poverty and gender equality in LATAM, with the goal of using this knowledge to drive meaningful and impactful change in the region. Lastly, Genesis is a member of The Donald F. McHenry Global Public Service Fellows 2020 cohort.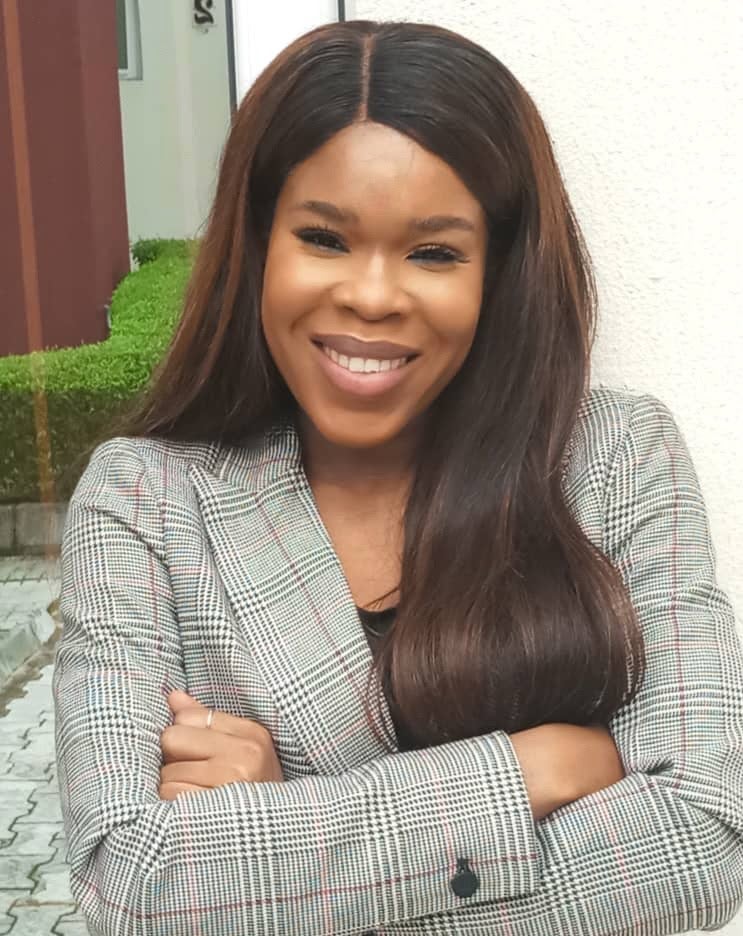 Clara Ohakim
Finance and Philanthropy Justice Graduate Intern
Send a message
Clara Ohakim is a first year graduate student in the Master's in Global Human Development program of the Walsh School of Foreign Service. She joins this program after working on finance projects at KPMG and Shell. Subsequently, she started her own business and, through this venture, she experienced the challenges of accessing credit as a female entrepreneur. This led her to work on public-private partnerships finance projects that gave micro-, small-, and medium- enterprises access to sustainable credit to expand their business operations. Her interest in international development stems from a desire to develop strategies that implement informed and data-driven solutions to sustainable finance, equality and financial inclusion in developing countries. Clara holds a B.A. in Business Economics and Financial Management from the University of Hull in the United Kingdom.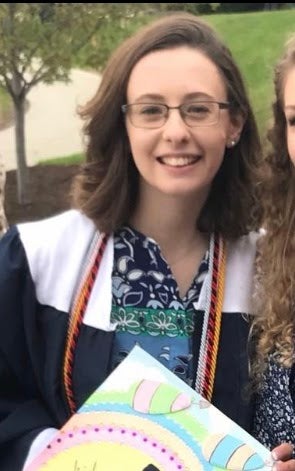 Erin Herbst
DC Reads and DC STEM Programs Justice Graduate Intern
Send a message
Erin is a second-year graduate student pursuing a Master's in English. Prior to studying at Georgetown, she studied at the State University of New York at Geneseo and holds a B.A. in English and Secondary ELA Education. She briefly taught high school English in upstate New York, gaining skills both in classroom teaching and curriculum development. She cares deeply about employing interdisciplinary methods in secondary education in order in order to fuse historical context with literary analysis. Erin hopes to use her skills as a scholar and a teacher to create curriculum surrounding issues of racial justice that can be utilized in public education.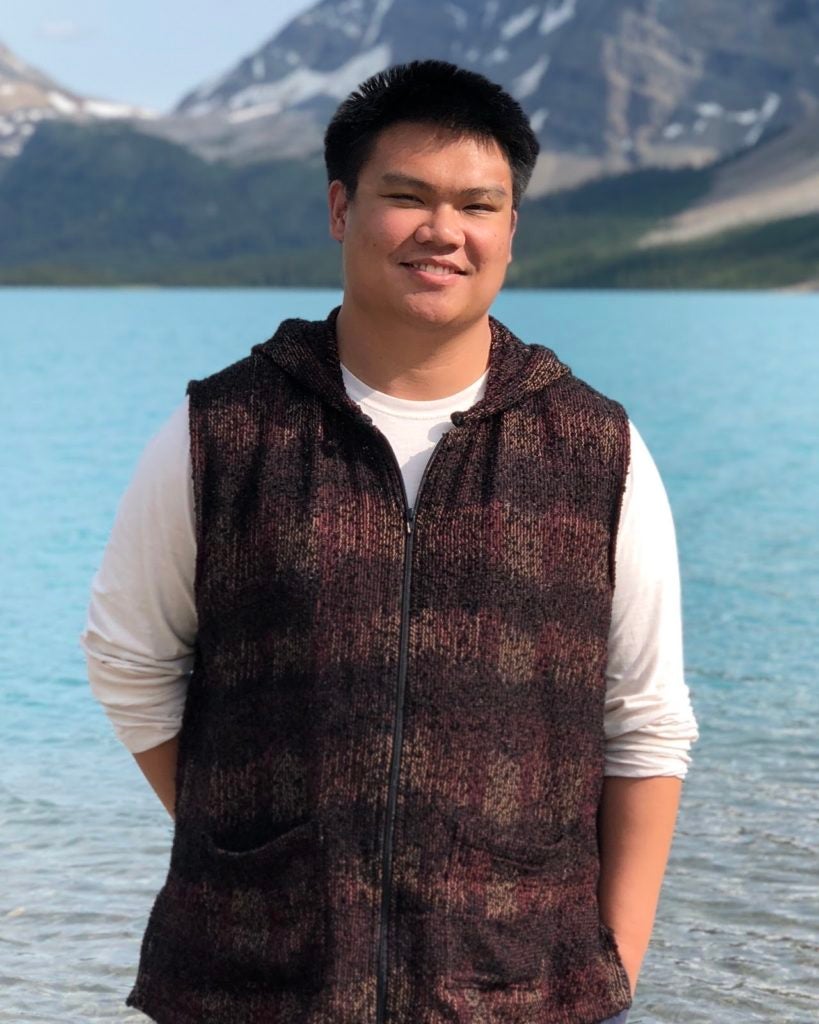 Neil Ichiro Laruan
DC Reads and DC STEM Programs Justice Graduate Intern
Send a message
Neil Ichiro Laruan is a first-year graduate student enrolled in the Biotechnology program. Neil graduated from Syracuse University with a B.S. in Biotechnology and a B.A. in Sociology. During his time at Syracuse, Neil co-founded the Biotechnology Society and served as the organization's Vice President. In this role, he co-facilitated workshops for resume building and internship searching with a focus on biotech industries. Neil also served as a Learning Community Resident Advisor (LCRA) for the STEM Learning Community for two years, cultivating a community with first year students pursuing an education in science and engineering. He later served as a Mentor Resident Advisor (MRA) providing mentorship and support to a large RA staff. Neil was selected as a recipient of the 2020 Resident Advisor of the Year Award recognizing his contributions as an RA to his campus community. After Georgetown, Neil intends to pursue a career within the public health area, working to reduce health disparities in which he finds educational equity to be a key factor.
Madelaine Santa
Training & Compliance Justice Graduate Intern
Send a message
Madelaine Santa is a second year graduate student pursuing a Master's in Integrated Marketing Communications at Georgetown University. She is originally from Jakarta, where she co-founded the Global Issues Network Indonesia (GINDO), a national platform for administrators, students, and teachers to discuss and implement solutions to global issues. As an undergraduate, Madelaine worked at Penn State's Center for Career & Professional Development, where she designed and executed a data-driven marketing campaign that improved over 4,000 students' access to career resources and guidance. She received her BA in Advertising and Public Relations from Penn State University. Madelaine is also a longtime volunteer at Habitat For Humanity and has organized and participated in builds in Thailand, Indonesia, and the United States since 2014. A passionate and socially conscious creative, she is interested in harnessing the power of marketing and communication to drive social change in her community and beyond. After completing her degree at Georgetown, she hopes to use her education to influence companies to adopt ethical business standards and advocate for pro-social and environmental reform.
Danchen Xu
Engaged Scholarship and Evaluation Justice Graduate Intern
Send a message
Danchen Xu is a second year graduate student in Georgetown's Master's in Conflict Resolution Program. Danchen joined the program after working for the City of Boston, where she promoted housing equity for marginalized communities by innovating and streamlining the city's first affordable housing online application. She was then appointed by the Mayor to be his public representative on civic engagement in neighborhoods in Downtown and Chinatown of Boston, where she did extensive work in community advocacy, public safety, and policy advising. With a regional interest in West Africa, Danchen is passionate in her pursuit of promoting inclusive development and human security during her studies at Georgetown. Currently, her projects involve researching for federal departments to improve international community policing and counter violent extremism training and protecting workers' rights for restaurant employees in the DMV area. Danchen received her BA in International Relations and Political Science from Boston University. She is originally from Zhengzhou, China.